What Are You Having?
Is it a girl or a boy? Try these fun ways to make your guess!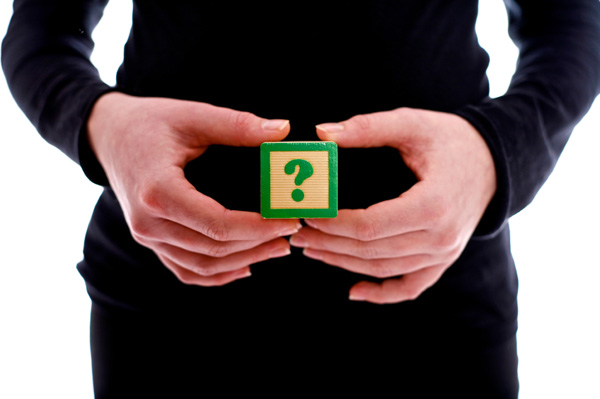 So you're dying to find out if that little bun in the oven is a girl or a boy, and that 20-week ultrasound is still oh-so far away. No problem! Pass the time with these fun ways to make your guess.
What are you craving?
Those pregnancy cravings are killer, but the types of food that make you drool may be clue as to what you're having. Are you stuffing your face with sweets? It might be a girl! Many believe that salty and sour cravings are an indication that you're having a boy.
Trust the Mayans
The Mayans were good at predictions, and they even had a method for figuring out if moms-to-be were carrying boys or girls. Make a note of your age when the baby was conceived, as well as the year when it happened. If both numbers end with an odd or even number, the Mayans say you're having a girl. If one number is odd and one is even, it's a boy.
How's your skin?
Has this pregnancy made your skin look like it did back in high school? Some believe that means you're growing a girl. Boys tend to be kinder to their mama's complexion.
How are you feeling?
Have you been sick more days than not since you found out you were preggo? Sources say you might be having a girl. Mamas carrying boys are said to have sick-free pregnancies.
What's the heart rate?
Nothing makes a mommy happier than hearing that first heartbeat through the ultrasound machine. Those little flutters may be able to tell you what you're having, according to some superstitions. Ask the ultrasound tech what the heart rate is: If it's more than 140 beats per minute, it may very well be a girl! Slower heart rates might mean it's a boy.
Which way does it hang?
Get your mind out of the gutter, Mama! We're talking about your ring! Hang your wedding ring on a piece of string and hold it over your burgeoning belly, letting it swing. If it moves side to side, it's a boy (according to the old wives' tale). A circular swing means it's a girl.
Where's your weight?
It's inevitable. You're going to gain a few pounds during your pregnancy. It's where those pounds are that counts, though. If you've added it all to your backside and hips, sources say it's probably a boy. Baby girls are more respectful of our figures, keeping the extra weight on the belly and chest.
More on pregnancy
Keeping your emotions in check during pregnancy
Pregnancy discrimination is alive and well
A nod to nausea