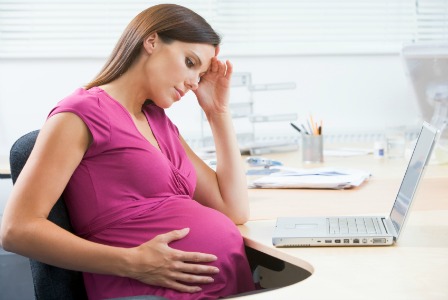 In today's world, we would like to think that pregnancy discrimination is a thing of the past, right? Who would really be callous and judgmental enough to look down on a woman for her pregnancy?
Women are still getting fired for pregnancy
Stories like the most recent case of a teacher at the University School of Milwaukee who was fired for getting pregnant show us that pregnancy discrimination is alive and well.
Fired for being pregnant
According to a local newspaper, the school was fined $37,500 when administrators decided to fire an arts and crafts teacher for being pregnant. The school, located in Milwaukee, is a prestigious, pre-K through 12 academy that focuses on "excellence and meeting the challenges of the 21st century." Average tuition for a senior at the academy is more than $22,000 annually.
And from the school's "common trust" policy, the community stands proud behind the philosophy that,
"We, the members of the University School community, accept the common trust: We agree to relate to one another and the school with respect, trust, honesty, fairness and kindness."
All in the family
Fair enough. But when part-time college student Mallory Barker received a voice mail informing her that she had been dismissed from her new job only two days after discovering she was pregnant, the common trust policy may have been violated — along with a law or two.
RH Reality Check reported that the plot surrounding Barker thickened when it was revealed that she was hired to work at the school by her aunt — whom she also lived with. And when Barker discovered that she was pregnant in October, after being hired only two months prior at the school, you could say tensions were running high in the family.
Barker immediately filed a pregnancy discrimination suit. The school (and her aunt) countered back, citing poor work performance and tardiness. In the end, however, the school settled and paid the fine of $37,500 for the pregnancy discrimination.
Although it may seem ludicrous that in this day and age, any woman could be discriminated against simply because of her pregnancy, it does happen. The U.S. Equal Employment Opportunity Commission cited 3,745 cases of pregnancy discrimination suits filed last year alone, with over $14.3 million paid out in settlements as a result. Many of the cases were found to be lacking in "considerable cause," but even in those cases, there is a lot of gray area simply because pregnancy discrimination can be so hard to prove.
More about pregnancy and work
Your new job and discovering you're pregnant
Back-to-work breastfeeding
Hiding your early pregnancy