It'S A…
There are many exciting milestones throughout the course of your pregnancy – like when you and your partner can find out the sex of your baby on the way. But will you? And if you find out, will you share the news with friends and family? Decide what's right for you.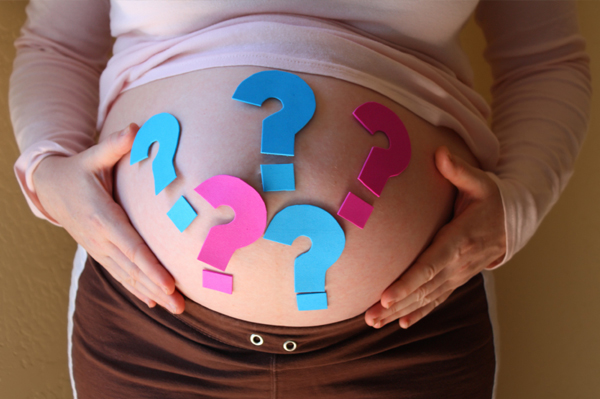 Finding out
Finding out baby's sex is ideal for those impatient ones who can't wait to design and decorate baby's nursery and start buying clothes in gender-appropriate selections.
Many people feel that finding out baby's sex can help with the bonding process throughout pregnancy. When I found out the sex of each of my babies on the way, I started calling them by name and talking to and about them as a "him" and a "her" versus "it" or "the baby." It helped me feel connected to them on a deeper level.
However, you can still find out the sex of the baby but wait to name him or her until he or she arrives. That way you can meet baby first, which often helps couples determine a perfect name for baby, and have a little surprise for the delivery room.
Keeping it a secret
A lot of people also love the idea of keeping baby's sex a secret for a big delivery room reveal. This is ideal for couples that love surprises and don't mind waiting until after baby is born to decide on a name and theme for a nursery.
If you want to wait to find out baby's sex but want to prepare the nursery, go for it! You are not obligated to stick with traditional baby boy blue, baby girl pink or pastel green and yellow for unknown sexes. Choose a pretty white, neutral or black and white color pattern or a generic theme such as animals or nature that will work for either a boy or a girl.
Finding out but keeping it to yourselves
Another option is finding out the sex of the baby but not sharing the news with family or friends. This is a fun way for couples to bond through the pregnancy process since they are privy to an exciting secret that only they know. But can you and your hubby really keep the big news to yourselves?
More on baby's sex
Can your pregnancy diet influence baby's gender?
Gender selection: Picking the gender of your baby
Boy or girl: Wives' tales to predict sex of baby