Changes To Make Before Baby
As 2012 winds down, what positive changes can pregnant women and their partners make as we head into 2013?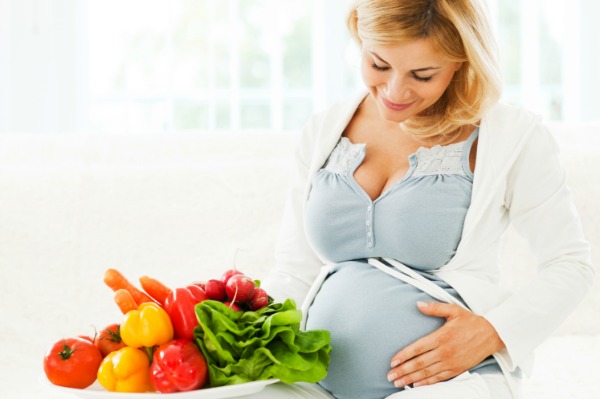 New Year's resolutions are popular for people of all ages, but those planning a pregnancy in the next year, as well as those who are expecting a baby, have a unique opportunity to make healthy choices now that can make a difference in their child's life.
Preconception planning
If you're still in the planning stages of a pregnancy, Rafik Mansour, M.D., Obstetrics and Gynecology at Boston Healthcare for Women, advises that you should consider preconception counseling. "Preconception counseling is a very important first step when a couple is considering having a baby," he explained. "Going over a detailed family history beforehand can help to identify any potential problems for their future child."
He also advises folic acid supplementation for those planning on conceiving in the near future -- the current recommendation is 400 mcg every day to help prevent neural tube defects, which affect the baby's brain and spine.
Drop bad habits
Even if you haven't been able to shake your cigarette habit yet, stopping now will increase your baby's chances of getting a better start in life. "Discontinuing alcohol use, drug use, smoking or any medications that are a category C or above are other examples of things mothers can do to prevent birth defects," shared Dr. Mansour.
Change your diet and exercise routine
Resolve to improve your diet, and work in an easy exercise routine -- after you've cleared exercise with your doctor. Dr. Mansour encourages you to get your partner in on the changes with you because it's easier to stick with healthy changes if both of you are committed. A diet rich in fruits and vegetables as well as lean meats is an excellent starting point. Limit processed foods and artificial sweeteners.
Start thinking about important decisions
Decisions, such as your choice of feeding (breastfeeding vs. bottle feeding), circumcision, diapering and cord blood banking, should be made before your big day. Resolve to thoroughly discuss your options with your partner and your doctor. "I think patients should focus on cord blood banking between 24-26 weeks," Dr. Mansour told us. "The pregnancy becomes very real during that time. It allows time for questions and for the potential threat of premature delivery. I prefer that my patients are aware of their options well before delivery."
Resolve to change your habits now, before your baby is born, and keep your mind on important decisions that will need to be made before your birth as well. Planning ahead and making positive healthy choices now will help your baby get off to the best start in life.
More on pregnancy
Prepare for a healthy pregnancy
Healthy eating for pregnant mamas
Relax! Having a healthy pregnancy