Gender Disappointment
Gender disappointment is very real, and for those moms who have experienced dismay when they found out they were having a boy or a girl, it can lead to a guilt-ridden pregnancy. We talk to real moms who have gone through a pregnancy with a baby they weren't totally wild about, and we found out what happened when their baby was born.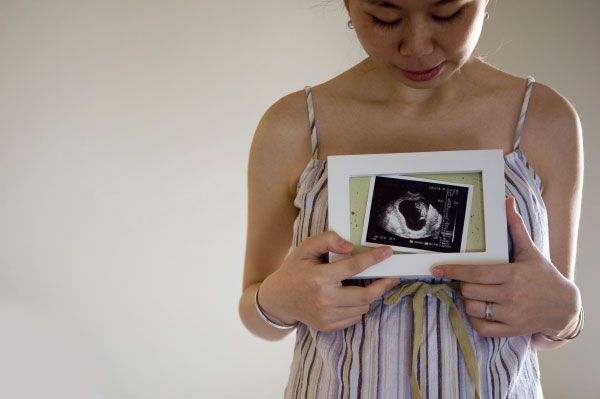 Have you, or someone you know, been disappointed when you found out the sex of a child? Perhaps you've always imagined yourself with boys, or you already have two boys and desperately desire a girl. Commonly called "gender disappointment," it can be a major cause of stress in a pregnant woman's life. The truth is, feelings like this are real — but there is usually a happy ending.
Oh, the guilt
So many mothers told us that they felt extremely guilty for being upset or crying when they found out they were having the opposite sex of what they wished for. Many moms try to talk themselves out of these feelings that are in fact valid and real, simply because they don't want to feel this way. Lisa, mom of three, wrestled with feelings of severe guilt before she found out that she was pregnant with what she wanted the first time — a girl. "It's hard to admit especially now because it seems so selfish, but no matter how hard I tried at the time, I couldn't stop myself from feeling that way," she explained.
Usually short-lived
Many moms we spoke with said that even with the massive disappointment they felt, that it was usually short-lived — some just were unhappy for a few days, others were up until delivery day — but by the time their child arrived, the feelings they had disappeared.
Lara, the mother of three daughters, explained what she went through when pregnant with her second and third child. "I can't even express how much I wanted a boy the second and third time around," she said. "I don't think it's a stretch to say my husband felt the same. When we found out Mia was a girl, he had them double-check! To me, finding out the sex both those times was like experiencing a death of the little boy that I was so sure I'd have… but won't. But that feeling passed after a couple of days, and by the time each was born I came to realize how disappointed I'd be if for some weird reason they turned out not to be girls."
The end result
Happily, all the moms we talked to felt much relief when their baby was born, despite their fears to the contrary. "I remember laying on the ultrasound table and the tech saying, 'It's a boy!' and I was like what? Are you sure? It can't be. It has to be a girl," shared Traci, mom of five. "It took me weeks and a lot of tears to get over it. The sex of the baby, in the end, really meant nothing. I had no problem taking care of him. It just came to me naturally. As soon as I saw Aiden and held him in my arms, it was love at first sight and I knew nothing would ever change that. He's my everything."
Even though the moms we spoke with got over their disappointment, it's possible to harbor these feelings even after your baby is born — if that is the case, don't hesitate to seek professional help if you feel it's getting in the way of bonding with your little one.
But for the most part, even though the feelings of guilt and disappointment are very real and valid, there is usually a shift in how Mom feels once Baby is placed in her arms.
More on pregnancy
How long does a routine ultrasound take?
Is it a girl? How an ultrasound can tell
6 Common ultrasound questions and answers