Positive Pregnancy Test — Now What?
Whether it's your first or your second, third or fourth, a surprise pregnancy can throw you for a loop. Ask yourself these questions to get a grip on this unexpected blessing.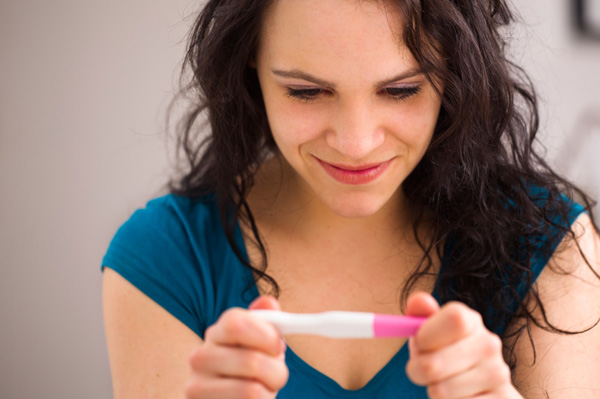 Do my age and other factors put me in the high-risk pregnancy category?
If you have a positive pregnancy test, make an appointment with your OB to discuss pregnancy at this stage in your life (whether you're a young mom, older mom, have health issues or are over or under weight).
You'll want to ensure that if you do fall into the high-risk category, you proceed with caution during this pregnancy and take the proper steps to keep you and your baby as safe and healthy as possible for the next nine months.
Do I need to change my health habits for this baby?
So maybe you've been secretly smoking to handle stress or you've been drinking a little more red wine at night than you usually do. Maybe you've been rolling through the drive-thru a bit too often — for convenience only — of course. Now's the time to reassess your health regimen.
How will I have time for a new baby?
If you're already up to your eyeballs in work appointments, school carpools and extracurricular activities — wait, isn't there some quality family time squeezed in there — you may wonder how you'll ever find enough time to properly care for the new addition to your family.
Relax. Just as you wondered how you could love a second child as much as the first (and so on), you'll make time for your newborn. Yes, your life will change. Yes, other members of your family will have to readjust to the new addition. That's reality. The good news is, kids are flexible and generally adjust to new situations just fine.
How can the family readjust our finances to afford a new baby?
You and your partner will probably need to have a discussion about the state of your finances and what it will take to bring a new one into the world. Perhaps each of you will need to look at other opportunities to bring in extra income.
Can other members of our family help us out, if needed?
Call in the reinforcements! Mothers, fathers, sisters, cousins and friends… are you out there? As you consider how a new baby is going to fit into your life, also consider how you can delegate responsibilities and even call in a few favors.
If you are a stay-at-home mom, Dad may need to help out with a few carpool rotations and take charge of dinner a few nights a week. Now's the time to give your other children some "big kid" responsibilities like initiating homework time in the evenings and cleaning their rooms. If you have close friends and family nearby, ask if they might be able to help watch your older kids every now and then so you can have some alone time with your newborn.
More on unexpected pregnancies
Oopsie, baby! Coping with an unexpected pregnancy

Surprise pregnancy: How can you not know?

Eating disorders linked to fertility problems and surprise pregnancies