Baby Fun With Fruit!
One of my favorite parts of being pregnant was learning about the size of my baby as compared to fruit. In fact, for months after my son was born, my sister and I referred to my son as "Razz" because he was at one point the size of a raspberry. Check out this chart of the size of your growing baby as it relates to fruit.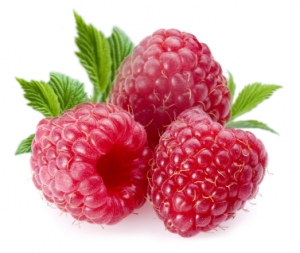 Appleseed
At five weeks, about the time you are probably finding out you are pregnant, your little baby on the way is just the size of an apple seed -- about .13 inches. Though tiny, his major organs and systems are already developing.
Raspberry
My favorite week – week 8 – your baby is just the size of a raspberry. He is just over a half inch long and .04 ounces but already has little arms and legs.
Lime
At 11 weeks your lime-sized little one is just over 1 1/2 inches long and a quarter of an ounce. The webbing between fingers and toes is no longer.
Navel orange
Two weeks into your second trimester, at 15 weeks, your blossoming baby's legs are now longer than her arms and her joints are functioning. Though she's wriggling about in there, you likely have yet to feel your baby's first movement.
Banana
At 20 weeks your baby is about the length of a banana (6 1/2 inches) and his/her genitals are fully formed. If you have been anxiously waiting to find out the sex of your baby, your doctor can for sure tell you by now if he hasn't already.
Cantaloupe
At 24 weeks your baby is the size of a cantaloupe and his face is completely formed. Now's a great time to get some 4D images!
Pineapple
At week 31 your baby is about the size of a pineapple -- approximately 15 to 17 inches long and between 2 1/2 and nearly four pounds. Your baby's five senses are all working at this stage and brain and nerve development is taking place.
Watermelon
At 39 weeks (you're almost there!), it's really like toting a watermelon around in your belly. Baby is ready for his arrival into the world...as we're sure you are, too!
More on fetal development
Prenatal choline supplements make brain cells larger, faster
Fetal development: Look inside your baby's world
Fetal development what does baby really hear in utero