Know What's Normal During Your Pregnancy
From bleeding gums to crazy cravings, find out whether your pregnancy symptoms are normal.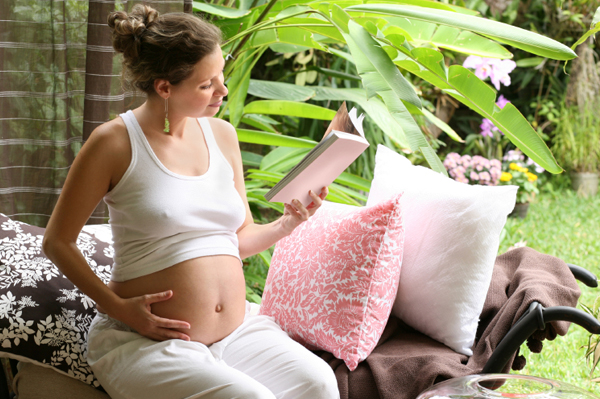 Is it normal...
For my feet to get bigger?
If your Manolos no longer fit, you might panic. Find out what causes your feet to grow during pregnancy.
To feel so many Braxton-Hicks contractions?
Learn all about these contractions that occur during your second and third trimesters.
To have so much prenatal testing?
The vast majority of babies born are healthy. Some parents and caregivers, however, want to eliminate the worry of possible birth defects. Find out whether prenatal testing is standard.
If my husband has pregnancy symptoms?
While guys can't get pregnant, of course, sometimes they can feel pregnant. Strange as it may seem, some fathers-to-be experience pregnancy symptoms such as nausea, indigestion, appetite changes, weight gain, constipation, headaches and those crazy mood swings.
To poop on the delivery table?
When it comes to birth, we know you really don't want to give a… well, you know. But can you avoid it?
For my gums to bleed?
When you brush your teeth, is your toothbrush suddenly pink (or even bright red)? Are your teeth and gums especially sensitive to heat and cold?
To lose the desire for sex?
When you're still bruised and bloody from the adventure of birth, the idea of sex somehow slips your mind. OK, maybe that's not entirely true; you didn't forget. In fact, the very notion of putting something back up into that spot just about makes you want to throw up. Is this normal?
For my belly to make such strange noises?
You might have heard a weird noise coming from your pregnant belly — maybe a snap, crackle or a pop, or a tick and a click. Learn whether this is normal.
To have such crazy food cravings?
You just sent your partner out for a triple-fudge sundae and a super-sized bag of dill pickle potato chips. It looks like you've been hit with the modern-day equivalent of that classic pickles-and-ice-cream craving.
To feel foggy-brained?
Pregnancy can turn your brain to mush, at least for a while.