The When, Where And How
Once you finally have a baby bump, you may be wondering if you should buy all your maternity clothes now? It's so exciting to think of the fun maternity styles you can wear, like Nicole Richie's boho chic, sleek and sophisticated like Angelina Jolie, traditional and tailored like Amy Adams, or sweet and bubbly like Tiffani Thiessen. Find out when to buy maternity clothes and where to find hip, yet affordable clothes that will last throughout your pregnancy.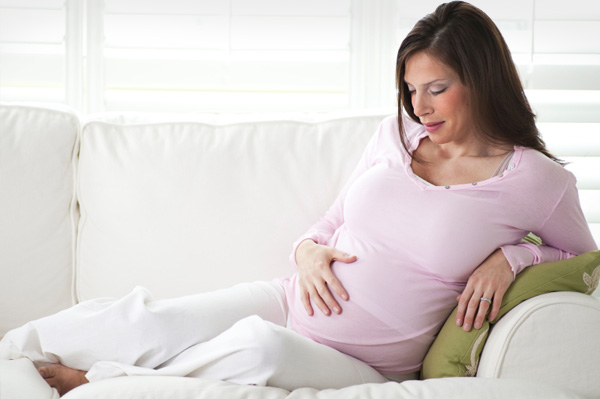 It won't be long before you realize that maternity clothes are really expensive! Retailers can be unforgiving when it comes to specialty apparel like maternity clothes. You need it, so you'll pay top dollar for it, right? 
Wrong! With a baby on the way, you need to cushion that nest egg, not drain it! Don't worry -- you can get those fabulous celebrity maternity looks without breaking the bank. Here's how:
Maternity clothes timeline
You may be eager to hit the maternity racks as soon as you find out you're pregnant, but hold off for awhile. You can wear your regular pre-baby clothes for several weeks yet. Go through your closet and see what you have that will work before you buy all new maternity clothes.
Here are some tips:
Stretchy shirts: They'll become tighter as your belly expands giving you a trendy baby bump like the celebs flaunt. Once your belly starts peeking through the bottom of your shirt, pick up a Belly Band to to help extend the wear of pre-pregnancy shirts and pants.
Blouses:If you're having trouble buttoning your button-downs, don't. Instead, layer them unbuttoned over tank tops (or those stretchy shirts above).
Elastic-waist pants:If your waistband starts to feel a little snug around your belly, just slide it down and wear it below your tummy.
Dresses: Many non-maternity dresses (especially long maxi dresses) can be worn throughout your pregnancy. Pictured is Heroes actress Ali Larter in a stylish little black dress.
When you've finally exhausted your own clothes, try the next size up in regular clothes. If you're a small or medium to start, move up to large or extra-large -- they're likely to be less expensive than maternity items.
Start shopping maternity
…but don't go for broke. A good time to stock up on maternity clothes basics is in your early second trimester. You want to be comfortable, especially once you start outgrowing your clothes, and the sooner you buy them the more wear you get out of them. You have a lot of smart options for picking up high-quality maternity items at budget-friendly prices.
Consignment shops and thrift stores:These shops are filled with gently-used maternity clothes at a fraction of their retail prices. Browse the racks, try clothes on, and stock up on affordable in-season items that will get you through the next several weeks or months.
Online auction sites:eBay can be your one-stop shop for cheap maternity clothes. You can find groups (lots) of specific sizes for one unbelievably low price (plus a few dollars for shipping and handling).
Maternity store sales:Maternity bottoms -- leggings, jeans, pants -- don't change much from one season to the next, so you don't need to pay full retail for them. Check out maternity slacks that are on sale first. Watch the sales flyers for sales on tops that you can wear right now.
Shop online: Stores like OldNavy.com, Target.com, DestinationMaternity.com and Gap.com all have stylish and affordable maternity clothes. For designer maternity clothes, check out APeainthePod.com and IsabellaOliver.com and shop their sales.
Do you have a friend about the same size as you are? You could always trade maternity clothes to double your wardrobe!
Before long, your precious bundle of joy will arrive. Just think of the wonderful baby things you can buy with the money you saved!
More maternity fashion tips:
When will you start to show?
Celebrity maternity style: Copy their looks for less
How to save money on trendy maternity clothes
10 Ways to save on maternity clothes
Do you need maternity clothes? How to stretch your regular wardrobe