Even Though We'Re Seeing Signs Of Economic Recovery, Many Consumers Are Still Strapped For Cash To Spend On Growing Children'S Wardrobes. And When It Comes To Buying Children'S Clothing And Summer Outfits, Moms Love To Find Gently Used, Brand-N
Even though we're seeing signs of economic recovery, many consumers are still strapped for cash to spend on growing children's wardrobes. And when it comes to buying children's clothing and summer outfits, moms love to find gently used, brand-name items at up to 80 percent less than the original retail prices.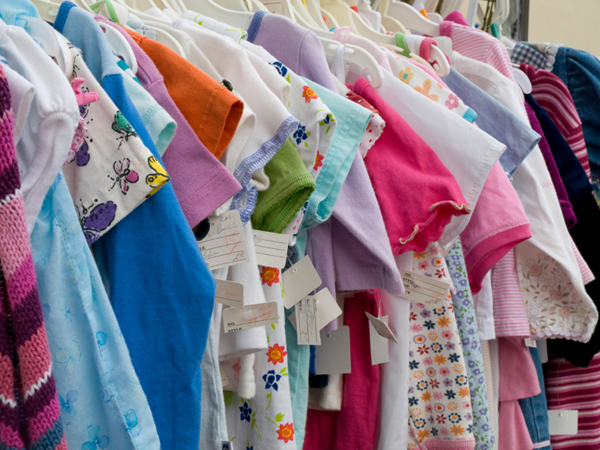 Children's Orchard, a national franchise of upscale resale stores, provides parents with five quick tips for shopping resale this summer season:
Tip 1: Inspect
When shopping at thrift or consignment stores, make sure you inspect clothing for holes and stains. Upscale resale stores are very selective about the products they take in and will typically use a special light to check clothing for imperfections. Ask about the store's inspection process to be certain.  
Tip 2: Finding current styles
Bring a current department store catalog with you to the resale or thrift store to make sure you buy only the latest fashions. Most upscale resale stores receive new inventory daily so you should be able to find current styles in some of the leading brands, like Ralph Lauren, GAP and Calvin Klein. 
Tip 3: Finding the best deals
To get the best deals, look for special events and offers.  In addition to the already deeply discounted prices, resale stores often have generous promotions during the change of seasons. Be sure to check your local resale store for loyalty programs to receive member-only offers. You can also become Facebook friends follow your favorite resale store on Twitter to find out about upcoming specials.
Tip 4: Be aware of recalls
When looking to buy children's toys and accessories such as strollers and high chairs, talk to the store owner about how they stay up-to-date on recalls. Since most items at resale stores do not come with their original packaging, it is up to the consumer to make sure they are not purchasing faulty equipment. 
Tip 5: Consider consigning your old clothes and toys for extra cash
Don't pass up the opportunity for some extra cash this season by selling your kids' gently-used clothing, toys, furniture, and accessories. Call ahead for information on what your local resale store is buying.  Some stores will set up a one-on-one appointment with the buyer and others allow you to walk in at your convenience to sell your outgrown kid's stuff.
 
About Children's Orchard:
Founded in 1980, Children's Orchard is the nation's first franchise of gently used and new name-brand children's items. With about 60 franchise locations, each Children's Orchard location buys and sells quality used and new children's brand name clothing, toys and accessories in an upscale retail environment.  Children's Orchard stores are designed to emphasize quality, value, comfort and commitment to the local community.  For more information, please visit the website at www.childrensorchard.com or call (800) 999-KIDS.
More tips on shopping consignment and saving money on baby:
- 6 Reasons why you should shop for baby at a thrift store
- Baby items that are safe to borrow
- 10 Ways to save big bucks on baby gear