Unique And Creative Ways To Announce To Your Husband, Friends And Family That You Are Pregnant.
Looking for fun and creative ways to announce your pregnancy? Here are a few ideas and some fun ways real parents let their partner, family, and friends know that the stork was arriving soon.
Michelle Maffei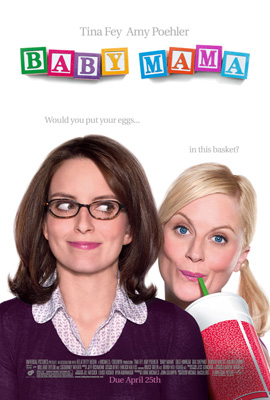 To tell your partner:
1. Serve baby-themed meal for two, like baby carrots, baby back ribs, etc. to allude to the news
2. Write "Daddy" in lipstick on your bathroom mirror before he wakes up
3. Rent baby-themed movies and see if he gets the hint
4. Make a cd with music that has "baby" in the title and set it to play in his car
5. Play Scrabble and spell baby-related words to tip him off
6. Hide a note in a water-proofed container in a bubble bath for two
7. Write "baby on board" on your belly and send him looking for it on your body
8. Order a cake with the good news on it and have your partner pick it up from the bakery
9. Baby name book and with a note to "circle your favorites" to clue him in
To tell your family and the world:
10. Have an older-sibling-to-be wear a t-shirt with the phrase, "I'm going to be a big brother/sister!" for all to see like Josephine Geraci of New York
11. Take a photo, and instead of saying, "Say Cheese," exclaim, "Say [insert name]'s pregnant!" and watch the faces you'll capture for eternity
12. "My wife and I brought over non-alcoholic beer to "toast to good news"...Since we usually drink the normal stuff…the future grandparents and uncle got their first clue that someone was on the way." Ryan McGrath, Grand Haven, MI
13. Create a family tree with a blank spot under you and your partner's names, with your due date penciled in
14. "I work in Marketing. So I announced my second pregnancy with a press release to my coworkers about a new player joining the Thayer team..." Susan Thayer, Omaha, NE
15. Pass out pink- and blue-frosted cupcakes and see who guesses
16. "I sent my parents a brag book and the cover photo was a sonogram of my baby at 5.5 weeks!" Taiisha Pinkney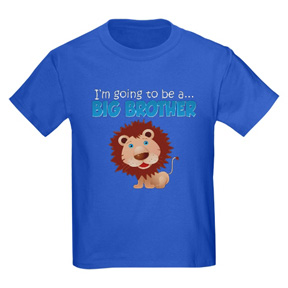 17. Hand out cookies with words like "mommy," "daddy," and "baby!"
18. "We ordered a customized tee that stated our last names (Miller and Levin Production) on the belly!" Amye Levin
19. Send out invitations that include the due date and the name of the hospital where you will deliver
20. "At a dinner party with all my girlfriends…I bought miniature plastic babies from a party store, froze them in ice trays and dropped them into their…martinis. In a few minutes I heard, 'Wait...why is there a baby in my drink!'" Korie Conant
21. Give out baby-themed frames to family with a picture of a stork on it, featuring your due date
22. Make up a game and buy trinkets representing each person…including a baby item like Steve Cosio of Mansfield, Texas did
23. "I gave my [family members] cards from baby-to-be…addressed to the Grandmas, and the aunt and uncle." Beth Azor, Davie, FL
24. Take a photo of your older child(ren) holding your ultrasound photo and send it out announcement style
25.  "I bought a countdown clock and set it to the date my baby was due. Put it in a box and sent it to both sets of grandparents-to-be." Lisa S. Herman, Palm Desert, CA
26. Create "Grandma" and "Grandpa" buttons and pin them on the grandaparent-to-bes like Beth Shumate of McKinney, TX
27.  "My husband and I told our families we were pregnant on video in front of the Eiffel Tower Paris. We sent them an hour long video and at the end of the video we told them with the tower as a backdrop." Sherry Aikens, Philadelphia
28. Hand out personalized candies with the big announcement like Tammy Vance and her husband
29. "We announced the baby news to my parents…by sending them "Grandma" and "Grandpa" t-shirts." Cathy Hale, Austin, TX
30. "We sent everybody a mug with name of their new relationship to the baby, i.e. Aunt, Grandma, Godmother, Uncle, Pumping Station Owner (my old boss)." Julie Sue Auslander
When you're planning your big news, consider letting immediate family know first. If someone else spills the beans before they find out from you, chances are that feelings will be hurt and will take away from the joyous news. Have fun spreading the news!
For more pregnancy announcement tips: