In The Current Climate Focused On Healthcare Reform, Reducing Costs, And Improving Health Outcomes Childbearing Women Are Recognizing That The Decisions They Make Impact Their Health, The Health Of Their Baby, And Ultimately What They Will End Up P
In the current climate focused on healthcare reform, reducing costs, and improving health outcomes childbearing women are recognizing that the decisions they make impact their health, the health of their baby, and ultimately what they will end up paying for maternity and newborn care. They are also becoming aware that their choices for care providers and place of birth are limited. Although the great majority of childbearing women in the United States are healthy and at low risk for complications, they are often restricted from choosing midwives as their primary care providers. They are also denied reimbursement if they choose to give birth at home or in a birth center. Both are a safe, lower-cost option attended primarily by midwives.
Nicette Jukelevics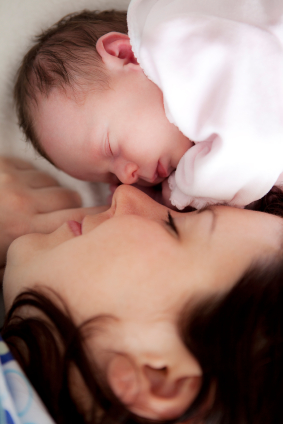 More than 98 percent of births in the United Sates take place in hospitals.  Pregnancy, delivery, and newborn care were the second and third most expensive (healthy) conditions treated in U.S. hospitals in 2005. Hospital charges for pregnancy/delivery increased 75 percent between 1997 and 2005.  It cost an average of $7,000 for an uncomplicated hospital birth in 2005.  The cost of giving birth in a free standing birth center was about 75 per cent less. 
What does a midwife do?
A professional midwife is a licensed, formally trained maternity care provider who works collaboratively with physicians and other maternity care professionals. Midwives can care for women in or outside of the hospital.  In all industrialized countries in the world except the United States professional midwives attend the majority of births. In those countries maternal and infant health outcomes are much better. The national health service of countries like Great Britain, Ireland, Canada, and the Netherlands support home birth. 
Midwifery care is the best model of care for the majority of healthy pregnant women. The model of care provided by midwives is based on the concept that pregnancy and childbirth are normal life events that should be carefully monitored but not interfered with unless necessary. Midwifery care has been proven to reduce the rate of medical interventions in labor and birth, such as inductions of labor, electronic fetal  monitoring, and episiotomy that may cause harm when used routinely. Midwifery care also reduces the need for a cesarean section. Midwives look to maximize health outcomes using a minimum number of medical interventions. They also address the emotional, psychological, and cultural concerns of women in their childbearing year.
Midwives support the process of birth
The philosophical foundation of midwifery care is based on protecting, supporting, and enhancing the normal process of birth. In contrast, the foundation of the biomedical model of care is the diagnosis and treatment of disease. The focus is on the "abnormal" or pathological aspects of childbearing and birth. The biomedical model of care, obstetrics being one specialty, is risk-focused and tends to view all normal pregnancies and births as potentially becoming "abnormal" and all women needing medical interventions.
Current evidence shows that the woman-centered, hands-on, low-tech midwifery model of care for low-risk women has produced excellent health outcomes.
What the research shows
Research published by The Coalition for Improving Maternity Services (CIMS) in the Journal of Perinatal Education (Winter 2007)  shows that compared to a similar group of low-risk births in hospitals, planned homebirths with a qualified provider, and births in freestanding birth centers have equally good or better outcomes and lower rates of interventions.  Based on a review of 28 high-quality studies, the  CIMS Expert Work Group found in comparison to care provided by physicians for similar populations, care provided by professional midwives resulted in the same or better maternal and perinatal health benefits and no worse outcomes. These are a few of their findings.
Women cared for by professional midwives have:
•    Fewer hospital admissions during the antepartum period.
•    A lower incidence of hypertension during pregnancy and labor.
•    Fewer episodes of abnormal heart rate in labor.
•    Less need for pain medication in labor, including epidural analgesia.
•    A lower incidence of shoulder dystocia, in comparison to similar women cared for by physicians.
•    A lower rate of instrumental deliveries (use of forceps or vacuum extractors).
•    A lower incidence of retained placenta, and fewer or equivalent postpartum hemorrhages.
•    Fewer perineal injuries and fewer 3rd and 4th degree lacerations.
•    Fewer cesareans and more vaginal births after cesarean section (VBACs).
Compared to care given by physicians for similar populations, with professional midwifery care:
•    Babies are less likely to be born preterm or with a low birth weight.
•    Babies are less likely to suffer from fetal distress (abnormal fetal heart tones) and birth trauma during labor and birth.
•    Babies are less likely to require newborn resuscitation or special care in the neonatal intensive care unit (NICU).
•    Babies are more likely to remain with their mothers throughout the hospital stay and be exclusively breastfed at two and four months.
•    Comparable or a fewer number of perinatal deaths (at three months) occur.
•    Costs are reduced.
•    Women who are cared for by midwives are very satisfied with the care they receive. They value the personalized care, education and counseling that professional midwives provide and value the opportunity that midwives give them to participate fully in decision-making regarding their care.
Access to midwifery care and out-of-hospital birth
Access to midwifery care and out-of-hospital birth is not easily available to women in the United States. Midwives and birth centers are finding it difficult to get malpractice insurance despite their exemplary health outcomes.  The majority of health policies will reimburse for maternity care only if provided by a physician and in a hospital. The competition for available healthcare dollars is fierce. In  2007 ACOG issued a  Statement of Policy on "Home Births in the United States," stating that the organization does not support either individuals or programs that provide or advocate for home births, without any evidence to back up these statements. Both ACOG and the American Medical Association are currently considering a resolution to outlaw home births.
The media also plays a part in discouraging women from choosing midwifery care. Today's childbearing women rely heavily on TV "reality shows" for their information regarding pregnancy and childbirth. Unfortunately many of these shows fail to educate women about the choices that are available to them.
The Coalition for Improving Maternity Services (CIMS), a non-profit organization of maternity care professional groups, individuals, and birth advocates, respects and  supports a woman's right to choose how, where, and with whom she wants to give birth. CIMS supports professional midwifery care and is grounded in the principle that birth can safely take place at home and in birth centers as well as in hospitals.
The CIMS Mother-Friendly Childbirth Initiative (MFCI) provides a model of maternity care that improves birth outcomes and substantially reduce costs. The MFCI is an evidence-based mother-, baby-, and family-friendly model of care which focuses on prevention and wellness as the alternatives to high-cost screening, diagnosis, and treatment programs. Expectant mothers can access several evidence-based publications on pregnancy, birth, and breastfeeding at no cost from www.motherfriendly.org .
Are you wondering what a home birth is like? Read the birth story of Mira, born at home in the water.
For more on childbirth: