Recipes To Help Ease The Discomfort Of Constipation During Pregnancy.
Constipation is one of those unfortunate side effects of pregnancy that many women deal with. Before you resort to eating dry bran muffins, check out these yummy recipes from Danielle Svetcov, author of The Un-Constipated Gourmet - Secrets to a Moveable Feast, to help get things moving!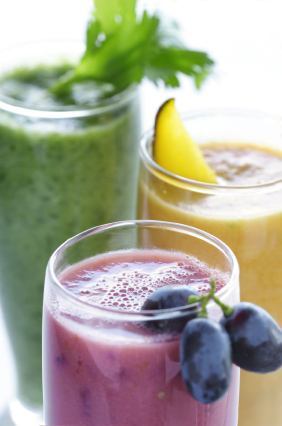 It's like the perfect storm - pregnancy hormones relax the bowel and alter the digestive system while iron supplements or prenatal vitamins further contribute to constipation, bloating and hemorrhoids.
What can you do? Experts recommend eating a high fiber diet (20-35 grams), as well as drinking plenty of fluids, such as water and juice.
Eating a high fiber diet doesn't have to be bland and boring! Danielle Svetcov's recipes are easy, delicious and the perfect antidote to constipation. "Most gourmets value the sublime flavor of the food they prepare and eat," says Svetcov. "And the texture. The temperature. The exotic origins. The presentation. I'm a gourmet, and I appreciate those things too. But, in the back of my mind, I'm thinking about one additional, all-important criterion: will this lead me, eventually, to the john?
Svetcov shares these 5 yummy recipes from her book, The Unconstipated Gourmet:
Yogurt Smoothies Two Ways
Smoothies are the milkshake of the morning hours. But lots of smoothie fans miss out on the opportunity to make the drink a true mover and shaker. The added dash of wheat germ or flax is essential. And you'll barely notice the bonus fiber presence…at least on your tongue.
Makes about 2 pints or enough for 4 servings
Mango, Blackberry and Wheat Germ Smoothie:
Ingredients:
2 cups chopped mango
1 cup frozen or fresh blackberries
1 cup pineapple juice (frozen into ice cubes, about 4 cubes)
1 cup plain yogurt (or kefir)
½ cup wheat germ
2 to 3 ice cubes
juice of 2 limes
Papaya, Banana, and Flax Meal Smoothie:
Ingredients:
2 cups peeled, seeded, chopped papaya
1 cup frozen banana
1 cup pineapple juice (frozen into ice cubes, about 4 cubes)
1 cup plain yogurt (or kefir)
½ cup flax meal
2 to 3 ice cubes
juice of 2 limes
The prep method is the same for both. Pull out your blender. If it's an old blender and doesn't chop ice well, then crush your pineapple cubes and ice cubes in advance. (I like the freezer-bag, frying-pan method myself.) Blend all ingredients until smooth. Serve cold with a sprig of mint if you have it. You can store any leftovers in your refrigerator, then refreeze for a half an hour before serving (you can re-blend, too, if you're so inclined).
Sweet Potato Cakes
You must have a high mess threshold when making any kind of potato pancake -- the splatter, the intense smell of grease -— but, oh, how these babies go over with guests and guts. Serve with a thick Greek yogurt, sour cream, or ricotta cheese, or, if you're feeling zesty, Chutney. A nice accompaniment to smoked meats, pork chops, and fish too.
Makes about 20 pancakes
Ingredients:
2 medium sweet potatoes or yams, peeled and shredded (about 4 cups)
? cup potato starch
1½ teaspoons salt
1 teaspoon pepper
2 teaspoons crushed garlic
2 teaspoons fresh thyme or sage, chopped fine
? cup shredded onion or leek
2 eggs, lightly beaten
2-3 tablespoons canola or corn oil
Preheat a parchment-lined cookie sheet in a 275ºF oven. In a large bowl, combine sweet potatoes, potato starch, salt, pepper, garlic, and thyme or sage. Toss in the shredded onion. Pour in the beaten eggs, and thoroughly coat the potatoes. If you think there isn't enough egg to hold together the pancakes (trust yourself), add another. Heat remaining oil in a large skillet. You want high heat. Cook 3 to 4 cakes at a time (about 4 inches in diameter and ¼-inch thick). Cook 4 to 5 minutes per side (cover them for the last few minutes). They should be nicely browned and cooked through. Place on the cookie sheet to keep warm while cooking remaining pancakes. Try to avoid stacking them on the cookie sheet (they'll get soggy).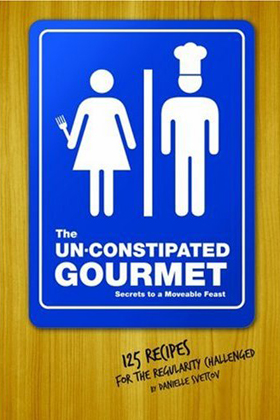 Bean-Cake-Veggie-Burgers
Serve it as a bean cake or a messy burger on a bun. Just serve it.
Makes about 4 large patties or 8 small ones
Ingredients:
¾ cup chopped shallots
1 tablespoon olive oil
½ teaspoon salt
½ cup bulgur
1 cup water
1 cup canned, unsalted beans (black, chickpea, or pinto), drained and rinsed
¾ cup walnuts
2 garlic cloves, chopped
¼ cup chopped cilantro
¾ teaspoon cumin
¼ teaspoon cayenne
salt and pepper to taste
2 tablespoons olive oil for frying
Sauce:
½ teaspoon lime juice
½ cup cilantro
¼ cup mayo
dash of salt
In a medium soup pot, cook ½ cup shallots in the olive oil until just limp. Add salt and stir. Immediately add bulgur and water. Bring to boil, then simmer. Cook, covered, until water is absorbed, about 15 minutes. Remove from heat. Add beans. Puree ingredients in pot with an immersion blender. Add the walnuts, garlic, cilantro, cumin, remaining shallots, cayenne, salt, and pepper. Puree again. Cover pot and chill for 15 minutes. Meanwhile, prepare sauce by mixing lime juice, cilantro, mayo, and salt.
Remove bean mix from refrigerator. Heat a large skillet; when hot add 1½ tablespoons olive oil. Don't bother making patties until this moment, because the mix is sticky and it's easiest to make patties at the very last moment (about 5 inches in diameter) and then drop them directly into the skillet. Salt them lightly after they're in the skillet (and again after you flip them). Cook about 4 minutes per side on medium heat. Serve as bean cakes or as veggie burgers. Either way, they're excellent with corn on the cob and coleslaw. Note: this will make a very loose burger that will ooze out the sides of a bun, so if you have fussy eaters who prefer "neat" food, make them the cake version.
Blackberry-Banana, Boy-Does-That-Move-Me, Muffins
If you need more than the name to encourage you to make these, I suggest brewing a cup of strong coffee, waking up,[editors note -- or decaf coffee for pregnant mamas!] and trying to remember the last time you spent quality time in the loo.
Makes a dozen
Ingredients:
1½ cups whole wheat flour
½ cup oat bran
½ cup ground pecans
½ cup brown sugar
2 teaspoons baking powder
1 teaspoon baking soda
½ teaspoon salt
2 cups ripe bananas, mashed
2 eggs
? cup buttermilk
4 tablespoons butter, melted
½ cup blackberries (fresh or frozen)
Preheat oven to 375ºF. Grease 12-cup muffin tin. Mix dry ingredients in one bowl. In another bowl whisk together wet ingredients. Pour wet ingredients into dry ingredients and stir until combined. Spoon batter into muffin cups. Cook for 20–25 minutes or until a toothpick inserted in the center comes out clean. Wait 10 minutes, then turn muffins out of pan and cool on wire rack.
The recipes are an excerpt from Danielle Svetcov's book, The Uncostipated Gourmet - Secrets to a Moveable Feast (Source Books).

Read more on pregnancy constipation: