Find Out How To Pick A Birth Place, Whether It Is At A Hospital Or A Birth Center Or At Home, That Is Right For You And For Baby
Did you test-drive more than one car before you bought one? Did you go to more than one open house before buying or renting your first home? Chances are your answer is "yes." Have you decided where to give birth? Whether you're thinking about home birth or having your baby in a birth center or hospital, choosing the ideal setting to give birth to your baby is one of the most important choices you can make. The birthplace setting and care you and your baby receive there can impact your labor, birth and early parenting experience.
Ami Burns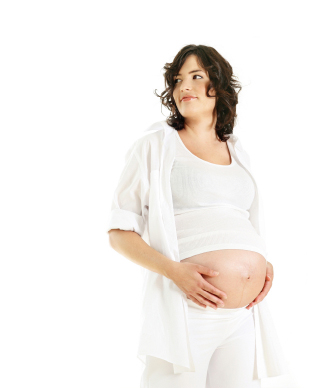 The Coalition for Improving Maternity Services (CIMS), a coalition of individuals and national organizations with concern for the care and well-being of mothers, babies and families, suggests asking these 10 questions before choosing the ideal birthplace for you and your baby.
1. Who can be with me during labor and birth?
Some birthplaces limit the number of people who can be in the room. Moms should be able to have all of the support they want – from partners, doulas, family or friends. Some hospitals may only allow one person in the room if mom has an epidural or needs a c-section.
For more information, read: The delivery room: Public thoroughfare or private club?

2. What happens during a normal labor and birth in your setting?
Take a tour of your local hospital or birth center and find out how labor is managed there. Some birthplaces follow evidence-based care practices and allow uncomplicated labors to progress with minimal intervention while others have stricter guidelines about what mothers can and cannot do in labor.
Find out how to write a birth plan here.
3. How do you allow for differences in culture and beliefs?
You may need to educate your maternity care provider and labor and delivery nurses about cultural and religious beliefs and how they may affect labor. The same goes for specific family situations such as single motherhood or same-sex parents.
For more information, check out: Finding a birthing option that's right for you
4. Can I walk and move around during labor? What position do you suggest for birth?
Medical research shows that walking, moving and other active positions help labor progress. There are many positions for pushing, too, like squatting, side-lying or kneeling. You shouldn't be relegated to laboring in bed unless there's a medical reason.
Read more: Easing the pain of childbirth

5. How do you make sure everything goes smoothly when my nurse, doctor, midwife or agency need to work together?
You can find out in advance how hospital, birth center or homebirth staffs work together to help you and your baby get the best start possible. Your birthplace may also be connected to other pregnancy and new parent groups or agencies in the community that can provide breastfeeding and postpartum support.
Read more: 15 tips for an empowering birth experience
6. What things do you normally do to a woman in labor?
The evidence is clear – routine medical intervention is not ideal during an uncomplicated labor. Find out in advance if interventions like IVs and continuous electronic fetal monitoring are required.
7. How do you help mothers stay as comfortable as they can be? Besides drugs, how do you help mothers relieve the pain of labor?
Ask your doctor, midwife or the nurse who leads the hospital or birth center tour if birth balls, squat bars, showers or tubs are available to help cope with labor naturally instead of medications – or before deciding to use them.
For more information: Birth/labor and delivery coping techniques

8. What if my baby is born early or has special problems?
Different hospitals have different levels of special care nurseries. In some cases, babies need to be transferred to another hospital to receive special care.
9. Do you circumcise baby boys?
Many parents have specific plans when it comes to circumcising their baby. Make sure your hospital or birth center will cater to your needs.
For more information, read: Should you circumcise? The experts weigh in
10.  How do you help mothers who want to breastfeed?
Find out if there is an International Board Certified LactationConsultant on staff at the hospital or birth center. If there's not, ask how much breastfeeding education the nurses have so that you can be sure to get breastfeeding off to the best start possible before you're discharged.
For more breastfeeding advice, read: Breastfeeding tips