Options To Consider When Buying A Baby Stroller
One of the nice things about being pregnant for nine months is that it leaves you plenty of time to research and buy the big ticket baby items. One of the biggest (and at times toughest) decision is which stroller will best fit your family. Check out our list of stroller options with descriptions to help narrow down your buying choices.
Christine Navratil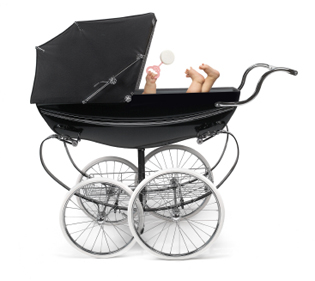 Travel systems
One of the more popular choices are stroller travel systems, which are available in most of the big named brands on the market.  Travel systems include not only the stroller which your baby can use through toddlerhood, but the infant car seat as well.  The car seat matches the stroller which gives it a stylish look when you are pushing your little baby around.  It comes with a car seat base that stays in your car and the car seat normally will pop in and out of both the stroller and base easily, while locking in securely.
An important thing to remember if you are choosing a travel system is to make sure that not only the car seat and base fit in your car, but that the stroller itself fits in the trunk of your car.  Many times, because of the size of a travel system, it will be difficult to get the stroller in and out of a small car.  Another possible downside of the travel system is that because it is so big, it is normally heavier than other strollers you can choose from on the market.
Jogging strollers
Jogging strollers find most of their popularity with families that spend time outdoors -- whether it is moms who want to walk/run their way back to shape or families that have great trails in their neighborhood to hike.  Most people will buy a jogging stroller as a secondary stroller, however some choose it as their one and only stroller.  It is possible to find jogging stroller travel systems, however they are not as plentiful as traditional strollers.
One of the big advantages of a jogging stroller is the wheels.  Most strollers are made with plastic wheels that do not take rough terrain well. Jogging strollers often have real rubber tires, like bicycles and cars, that you can fill up with air as needed.  Real rubber tires make it easier to push the stroller at an increased speed and over rough terrain. 
Light weight strollers
A light weight stroller is a great option if you are concerned about having to lift the stroller often or if size is an issue.  Many people choose convertible car seats for their babies who stay in the car and a smaller, light weight stroller to push their baby around in when they go into stores or other areas that a stroller is needed.  Light weight strollers are also a great option for a bigger baby when a second stroller is needed or a family is ready to downsize.
Double/twin strollers
Double strollers, or twin strollers, are great not only for a family that is expecting twins, but for a family that has two children who are close in age.  Many times a new baby comes before your toddler is ready to be a full time walker, so parents take advantage of having two seats for their babies.  Double travel systems can fit infant car seats both in the front and back so it is user friendly and full of options for a busy family.
Sit and Stand strollers
Sit and Stand strollers are another great option for families with an infant and toddler.  Instead of being a full double seated stroller which can get very heavy, there is a spot for an infant or infant car seat and a step on the back where a toddler can stand an ride when they get tired of walking.  Most also have a little bench on the back so that the toddler can sit if they choose.  It gives a very independent toddler a little more freedom to move.
Umbrella strollers
These extremely light weight and inexpensive strollers are not intended for newborns as there is not enough support, however they are a good alternative for an older baby that can sit up and support his head.  They are very compact when folded and therefore easy to move around and transfer.  They take up very little room in either your trunk or car and can even fit in a very large suitcase.
The umbrella stroller does have a couple of downsides. As your baby gets heavier, it can be hard to push and for some people who are taller than average height, it may be uncomfortable to push as the handles generally do not sit very high.  You can buy extensions to make the handles taller, but they can sometimes be hard to find. You also have to be careful when hanging your purse and other heavy bags on the handles as it may tip over more easily.
Choosing which stroller is perfect for your family is a big decision and one that must be thought about with the options weighed completely.  The fact that there are so many different options is good and bad.  Good because you have choices, bad because there are bound to be things that you like and dislike about all of your favorites which could make your decision that much more difficult. If you are like many families, you may even find yourself with more than one stroller type to fit all of your needs.
Want more stroller options? Find out which stroller celebrity moms like Naomi Watts, Marcia Cross and Nicole Richie have all been seen around town in: Celebrity strollers

Read More: