How Soon Is Too Soon?
Losing a child is devastating, whether you have suffered a miscarriage, stillbirth or loss during birth or sometime afterward; your body and your heart need time to heal...but how long? After the emotional -- and sometimes physical -- trauma of losing a baby, you might wonder where the next step will lead you in your journey toward motherhood. When should you start the journey once more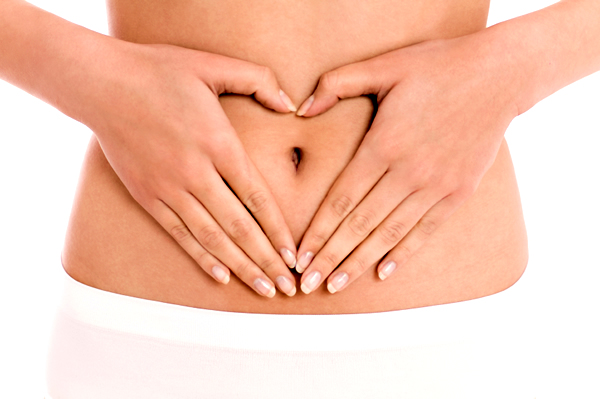 Your body
Dr John Sussman, co-author of Trying Again: A Guide to Pregnancy After Miscarriage, Stillbirth and Infant Loss (Taylor Publications), says how long a woman should wait to get pregnant again really depends on the nature of the loss. "In general, she will need at least two to three months to be in optimal physical condition, and even longer after a full-term loss," says Sussman, chairman of the department of obstetrics and gynecology at New Milford Hospital in New Milford, Connecticut, and assistant clinical professor at the University of Connecticut School of Medicine. "She should wait until her periods have resumed, blood counts have normalized and her doctor has given the okay."
If you had an ectopic pregnancy -- in which the fertilized egg implants in the fallopian tube or otherwise outside of the uterus -- Sussman says you and your caregiver should be extra cautious to make sure as early on as possible that your next pregnancy is in the womb. He adds, "There are generally no major physical problems to contend with after the initial recovery from [a] loss."
Waiting to try again: Time as therapy
Probably the biggest factor in helping you determine when you are ready to try for another baby is your heart and soul: You need time to grieve and to feel emotionally ready.
Not everyone is ready to cope with another pregnancy right away. Twenty-seven year old Chelly Fowler and her husband Doug, Americans stationed with the military in Ramstein, Germany, conceived their first child two weeks after they were married. "Our pregnancy went great until we went in for a routine 17-week ultrasound. The tech found a fluid mass on the back of our baby's neck. She was very concerned and immediately scheduled us to see a perinatologist." Their daughter was diagnosed with Turner Syndrome, a disorder caused by the absence of all or part of a sex chromosome. At a followup ultrasound, Fowler says, "We were told that our angel's heart was no longer beating. Those were the hardest words I had ever heard." Sarah Elisah was stillborn on May 18, 2001. "With Sarah, we definitely needed time to grieve. There were so many whys, what ifs and so forth that at that point, I was totally not ready to try again. The fact that we were told Turner's Syndrome is just a 'fluke' made understanding why this had happened to us so much harder."
After trying to conceive for eight months, 31-year-old Becky Wanamaker and her husband found out they were pregnant in early December of 2001. Before they knew it, this couple from Orlando, Florida, suffered a miscarriage -- on Christmas day. "The loss of my pregnancy has been the worst thing that my husband and I have ever had to deal with as individuals and as a couple," she says. When it came to trying for another baby, Becky recalls, "At first, I did not want to try again at all. We waited about a month and started trying again and then stopped. The wounds are still there, and there are times that I can't hold in my emotions."
As Wanamaker nears her original due date, she feels sad about what will not be. "But I try not to focus on that too much. We are trying again starting this month...I will be starting Clomid next cycle, and hope to be pregnant real soon," she says. "I think that my due date and [the anniversary of] the day I lost the pregnancy will be tough for me, but hopefully they will be milestones in the healing process."
Trying again now: Conception as therapy
Shannon Sarmiento of Stafford, Virginia, was pregnant with twins last November. About eight weeks into her pregnancy, however, she learned of problems, and one twin was severely deformed. "My egg had split around day 14, when it should have split around day four," she says. "There was zero chance of survival for the deformed one, and only about 10 percent with the other. The one would die, and [since] they were both on the same placenta, it would kill its twin." Their geneticist instructed them to terminate immediately, which they did at 13 weeks. Sarmiento says, "I had absolutely no second thoughts when she showed us pictures of what we would have if we tried to carry them."
The couple decided the best thing for them would be another pregnancy as soon as possible. "We decided to try again immediately," says Sarmiento, who is now expecting her fourth child. "I know that it does not help everyone, but it did for me to move on with the future...I knew in my heart that it would be the right decision to move forward."
Since September 2001, Dawn Rubio suffered three consecutive miscarriages, one of them at 13 weeks. Rubio says she also found solace in trying again right away. "I didn't take any time off between my losses, because we knew we definitely wanted more children," says Rubio, who lives in Michigan. "It took me a long time to heal, and there still [aren't] days that I don't think about my angels. I would have to say that every time I found out I was pregnant again, it somehow helped heal me. I just knew I was ready to try again."
Five months after their daughter was stillborn, Fowler and her husband conceived -- and suffered a loss -- again. Their seven-week ultrasound exam showed an amniotic sac but no baby. Unlike after their first loss, however, they did not wait to try again. "After our second loss, we just needed to begin trying again as soon as our doctors okayed it. Trying not to conceive only reminded me that I had empty arms and an aching heart, so yearning for a baby of our own. Therefore, we decided to pray a lot and begin immediately."
The big question
Are you ready to conceive once more? Whether it takes months or years for you to start trying again, let your own heart tell you when it's time. You're the only one who truly knows.
Chelly Fowler knew. And after six months of trying, she is expecting again. "We are only four and a half weeks along, so things will be on edge for us until we hopefully get to see this little one's heart just beating away," she says. "We are hopeful that March 11, 2003, will be the most magical moment for us yet."