Almost every expectant moms can expect at least one prenatal tests: the ultrasound. Find out a little about what the test is like, and what it can discover.
Maureen McGee Karchner, MBA, RDMS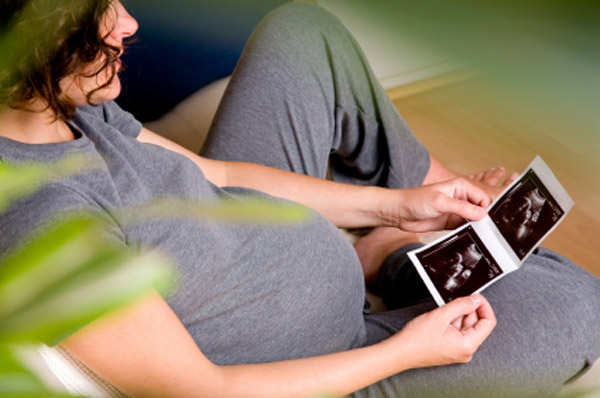 Your question
How long does a "routine" ultrasound take, and why?
The expert answers
Diagnostic medical sonographer Maureen McGee Karchner, MBA, RDMS answers:
A routine ultrasound performed in the first trimester of pregnancy should take less than 15 minutes. The sonographer will use a transabdominal or transvaginal approach to carefully examine your uterus and adnexa (the area around your uterus).
He or she will attempt to document:
the presence of the embryo within your uterus
a heartbeat
the number of embryos
gestational age (the first trimester is the best time to date a pregnancy using ultrasound)
absence/presence of any cysts on your ovaries.
In the second trimester, usually around 18 to 22 weeks, most obstetricians order an ultrasound to check fetal anatomy. This exam typically takes about 30 to 45 minutes, depending on the sonographer's skill, your weight and the baby's position. This is typically the longest ultrasound you will have, during which the sonographer checks your amniotic fluid, as well as the placenta's location and its relation to your cervix.
>> Ultrasound basics for expecting moms
Most of the time will be spent documenting all of your baby's anatomy. He or she will look at your baby's brain, stomach, bladder, kidneys, heart, diaphragm, spine, umbilical cord and limbs, and measure the head, abdominal circumference and femur (thigh bone). These measurements will be compared with the gestational age to make sure that the baby is growing well.
Once you've had a complete anatomy scan, followup ultrasounds usually take 15 minutes and focus on the placenta, amniotic fluid, and baby's position and weight.
More about ultrasounds
Six common ultrasound questions & answers
Ultrasound Gallery at Pregnancy & Baby
Is it a girl? How an ultrasound can tell