Yay Or Nay?
It's true: Not all cheese is safe to eat during pregnancy.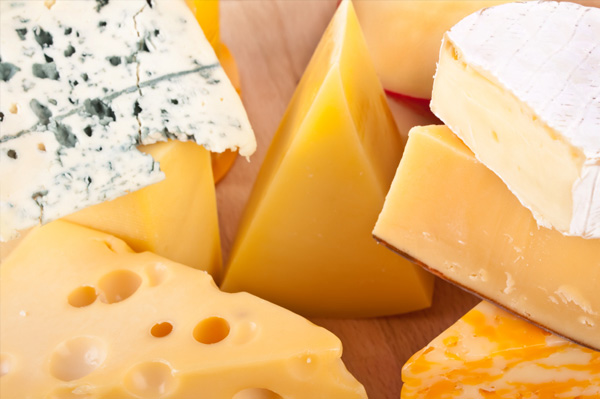 Listeria monocytogenes (known to it's friends as just Listeria) is a type of bacteria found in some types of cheese. It's especially dangerous during pregnancy, and can lead to newborn infections, premature birth... and worse. Symptoms of the Listeriosis infection include fever, muscle aches and sometimes nausea/vomiting -- and pregnant women may also have a mild flu-like feeling. So how can you avoid such an infection?
Avoid soft cheeses
Soft cheeses are the ones to avoid. The FDA says that soft, white, Mexican-style (such as Queso Blanco and Queso Fresco) cheeses are those at greatest risk of being infected, although past studies also have implicated feta, Brie, Camembert, and blue-veined cheeses like Roquefort. If you must use a soft cheese during pregnancy, be sure that you cook them until they are boiling and bubbling. What's considered safe: There have been no reports of problems with hard cheeses (including Cheddar, Colby, Colby Jack, Parmesan, Romano and Swiss), semi-soft cheeses (like mozzarella and Monterey Jack), processed slices, cream cheese and cottage cheese. For safety's sake, use only pasteurized dairy products (check the label to be sure). If the hard cheese you use, however, is made from unpasteurized milk, use only those cheeses that have been aged 60 days or more. If you think you may have been exposed to Listeria, please contact your caregiver right away. Don't watch and wait -- symptoms of infection can take anywhere from 2 to 30 days to develop after you eat the contaminated food.