When To Announce
Many people wait until they have entered the second trimester to announce the news to the world.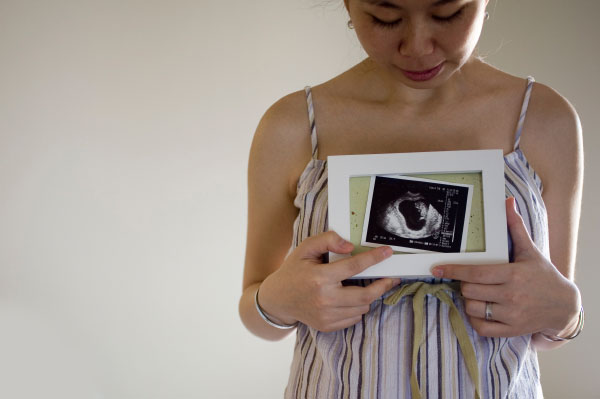 The most common reason for the delay is that they want to wait until after the highest risk for miscarriage has passed -- right after the 12-week mark.To be sure, telling everyone and their cousins the happy news only to have to tell them that you lost the baby is no fun. (Worse yet is announcing the pregnancy to people you don't see too often, forgetting to tell them about the miscarriage... and then enduring the inevitable phone call a year or so later, when they cheerfully ask, "How's the baby?") There are other perfectly good reasons to wait to tell people -- and that means everyone from your boss to in-laws to friends. For example, you might need some time to get used to the idea of being pregnant. Or maybe you want to make some decisions about your career before telling your boss that you will be taking a maternity leave in a few months' time. Maybe you have a friend who's been unsuccessfully going through fertility treatments, and you can't bear to burst her bubble. Here's what two moms had to share:
I want to wait to tell my supervisors until I have a performance review next month, so that the pregnancy won't interfere with a promotion I may be getting. I don't want them to worry about whether or not I will leave after the baby comes, since I could definitely use the kind of raise that comes with the promotion before the baby comes, whether or not I decide to keep working afterwards. - Meghan
Well, my husband and I decided to tell just our parents and siblings. We are waiting to tell everyone else until after the first trimester. I did tell my boss, however, because we have a really good relationship and I will not be coming back after the birth. So, I felt because of our mutual trust and our good relationship that I owed it to him to let him know. - Carilyn
If you're like a lot of women, you have only about a month after the first trimester ends before you probably have to tell. Most of us start to "pop out" at around 16 weeks. We think it's a lot more fun to share the news before people start looking at you strangely, debating with themselves whether or not to ask if you're pregnant -- or just have them think you're putting on more than a few pounds.