While We Are Big Breastfeeding Advocates At Pregnancy And Baby, We're Always Fond Of Options. We've Had Some Cool Baby Feeding Items Fall Onto Our Radar Recently. Check Them Out!
While we are big breastfeeding advocates at Pregnancy and Baby, we're always fond of options. We've had some cool baby feeding items fall onto our radar recently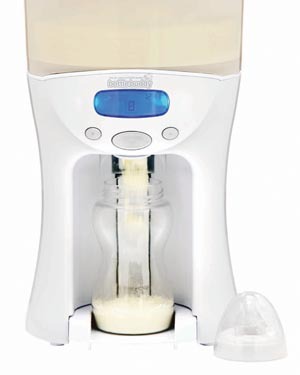 While we are big breastfeeding advocates at Pregnancy and Baby, we're always fond of options. We've had some cool feeding items fall onto our radar recently and I wanted to share with you. First up:
The Bottle Buddy
. The Bottle Buddy is an electronic formula dispenser. I will admit that I'm one to dismiss a lot of baby products as unnecessary and even silly, but I truly think I would have appreciated this one. Even more than the time-saving feature (the manufacturer claims that The Bottle Buddy is 50% faster than scooping formula) is the not-having-to-deal-with-the-can-of-formula factor. I was not a fan of sifting through the top layer of formula in search of that elusive scooper. Besides caking up the formula when I hadn't dried my hands completely, it's just not entirely sanitary. I also was on-the-go often, so being able to fill up the portable formula holders quickly would have been great. Sometimes, the things you remember are funny. My husband's "baby" pet peeve was formula powder on the counter. You'd think it would have been emptying the diaper pail (that was his gig), but no - it was the rogue formula. I'm very clean and always wipe down my counters, but when each of my babies were young, our circumstances were sometimes stressful (we adopted them at seven months and 10 months and the early months were definitely sleep-deprived and difficult) and I'd often leave little formula trails or piles on the counter when it spilled. He was not a fan of the smell of formula and while he never gave me a hard time for the formula messes (he was better about cleaning them up ASAP), I know he'd have happily purchased a dispenser if it meant no more mini mountains of stinky formula! I'd also like to give a high five to the manufacturer, Compac Industries, for acknowledging that breast milk is best on their website and for noting that moms need options.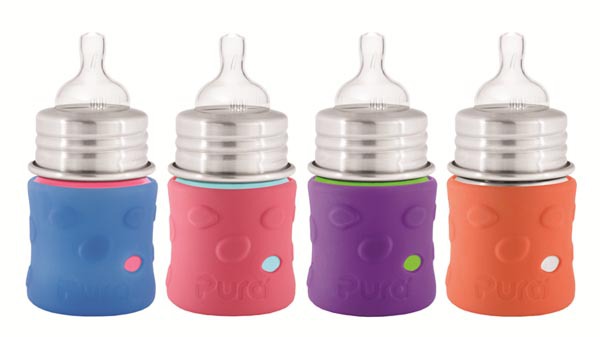 Next on my list:
Pura Kiki
stainless steel bottles. They are made from the highest quality, food service grade stainless steel. They are resistant to corrosion and staining. The bottles with silicone sleeves protect your little one's tiny hands, and they are BPA-free, always a requirement in my opinion (although recent information from chemical companies indicates that for the most part,
BPA hasn't been used in baby bottles
for two years). The line is compatible with the following bottle nipples: Avent 12m+ Sports Spout, ThinkBaby Nipples, Born Free Nipples, Dr. Brown Wide Neck Nipples and Pura Vented Nipple in slow, medium and fast flow rates I think one of the coolest features of the Kiki line is its ability to grow with your baby. Instead of getting rid of your entire baby bottle collection when your baby is ready to graduate from bottles, they transform from bottles to sippy cups with the addition of the Pura Silicone Sip Spout. Practical, well-designed and eco-friendly - right up my alley. Have you stumbled on any neat baby products recently?
More on bottle feeding your baby
5 Bottle feeding tips for dads
How to bottle feed baby without the guilt
How to bottle feed your baby