ENannySource Shares Ten Challenges That Nannies For Work At Home Parents Face. How Do You Address These If You're A Work At Home Parent Who Has A Nanny For Your Children?
eNannySource shares ten challenges that nannies for work at home parents face. How do you address these if you're a work at home parent who has a nanny for your children?
I recently shared several Pregnancy and Baby articles on
finding, hiring and keeping a good nanny
. Your kids matter more than anyone or anything in the world, so it's obviously important to have the best care for them.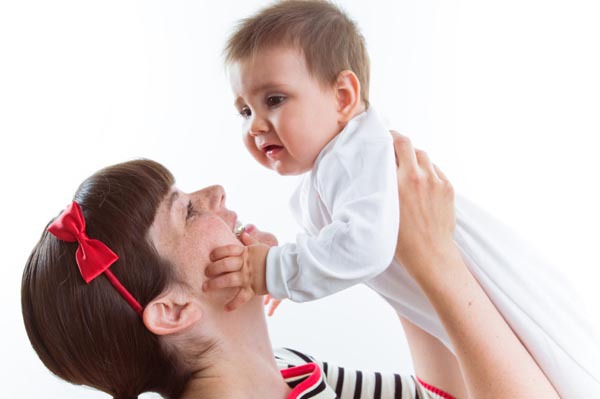 My husband and I both work from home and have had nannies for our children. Both of us being at home -- with our nanny and children -- definitely makes for a unique situation. eNannySource has a great article on the
challenges a nanny who cares for the children of work-from-home parent
face. eNanny Source shares the following ten challenges:
Noise levels
Saving Questions
Clinging children
Known presence
Listening ear
Variable hours
Wandering workers
End of day
In and out
Roles and duties
You can hop over to the article to read an explanation of each. I think they're all very valid points and things that should be considered by the nanny and the family. I do disagree with the notes on noise levels:
There may not be a lot of sound proofing between the home office and the rest of the home. Small children are bound to be noisy when playing and babies sometimes can only communicate through crying. The nanny should not feel a need to keep the children any quieter than in any other household. It is up to the parent to protect themselves from those distractions.
When my husband and I have professional conference calls, we cannot have screaming kids in the background! It's not a matter of protecting ourselves from distractions, but maintaining professionalism in our careers. A bonus for nannies of work from home parents is access to help from the parents when they really need it. But that means that there are areas where the nanny must do things a little differently.
>> I'd love to hear from you! Work at home parents: what challenges do you and your nanny face?
More advice from SheKnows on nannies
Hiring a nanny: Top 5 steps to take
Top 5 interview questions to ask a potential nanny