If You're On The Hunt For A Nanny For Your Baby, Don't Miss Our Helpful Articles On Finding, Hiring And Keeping A Good Nanny.
If you're on the hunt for a nanny for your baby, don't miss our helpful articles on finding, hiring and keeping a good nanny.
Yesterday, I linked to several helpful articles on babysitters. But what if you need a nanny - someone to care for your baby full time or at least half time? We also have great nanny info on Pregnancy and Baby, from how to hire a great nanny to traveling with your nanny. Keep reading for the 4-1-1 on nannies.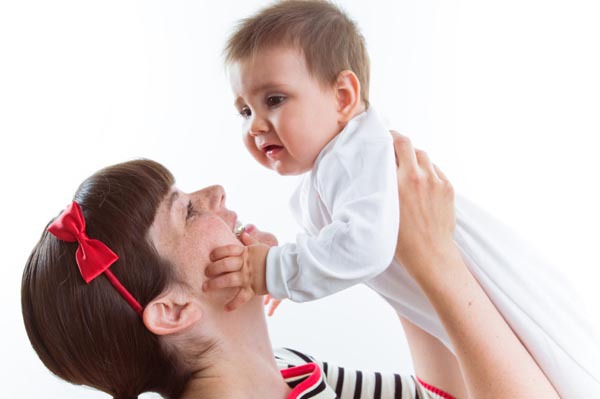 How to find - and keep - a good nanny
. Many families who are in the market for a nanny choose to use the services of nanny agencies. These agencies weed through the less desirable candidates on their behalf -- something that can be a tremendous time saver. You don't have to use the services of a nanny agency, of course -- provided that you have the time and the expertise required to do the hiring yourself.
How to hire a nanny for your baby
. Contrary to what some people think -- and what may have once been true -- a nanny is not just for rich families. In fact, having a nanny, either live-in or live out, is becoming a more popular form of childcare. Whether you are a two-income family with involved careers or a busy at-home mom with too much to accomplish and not enough time, a nanny may be the answer to your childcare dilemma.
How to interview a potential Super Nanny
. The task sounds easy – ask a potential nanny some questions and pick the right person for the job. But when your children are involved, you want to be extra cautious. Your favorite candidate may have all the right answers, but will she be the right replacement for you when you're at work? Does "Super Nanny" really exist? If so, how do you find her and not "Stinky Nanny"? Here, some nanny-seeking interrogation tactics to get you closer to "Super."
Dos and don'ts of traveling with a nanny
. Summer is here and that means it is vacation time for many families. If you have a full time nanny, you might have considered taking her on your trip to help with the children and possibly to allow for a little adult time. Traveling with your nanny can be a really great experience for everyone. However, to ensure that both your family and your nanny are still happy by the end of the trip, don't overlook the importance of discussing expectations and arrangements with your nanny before you board the plane or load the car.
More advice from SheKnows on nannies
Hiring a nanny: Top 5 steps to take
Top 5 interview questions to ask a potential nanny