Barrie Hardymon, NPR's Talk Of The Nation Editor, Guest Blogged On NPR's The Baby Project About Her C-Section In A Post Called I Had A C-Section And I Loved It. Was She Spot On By Presenting The Other End Of The Spectrum, Or Did She Take Having A C-Sectio
Barrie Hardymon, NPR's Talk of the Nation editor, guest blogged on NPR's The Baby Project about her c-section in a post called I had a c-section and I loved it. Was she spot on by presenting the other end of the spectrum, or did she take having a c-section too lightly?
We read and hear a lot about natural birth, birth plans and drug-free births. What about women who have c-sections...and are happy with that?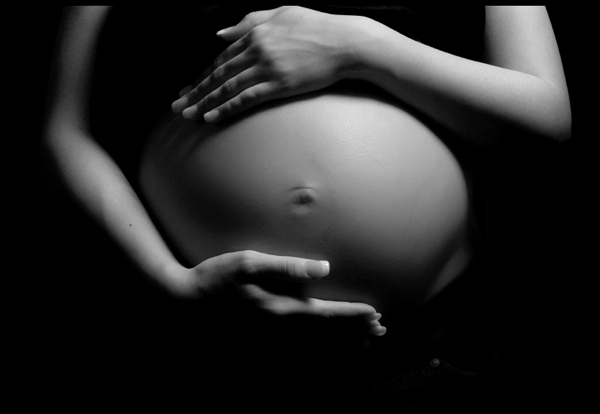 Barrie Hardymon, NPR's
Talk of the Nation
editor, guest blogged on NPR's The Baby Project about her c-section in a post called
I had a c-section and I loved it
. She begins by laying it out: "There are women who love being pregnant. They feel voluptuous, earthy, secure. I was not one of them. I was nauseated, cranky and terrified." Hardymon writes about the stricken looks women gave her when she told them she didn't have a birth plan and wanted to have a c-section. She was all about the medical intervention versus a drug-free birth, home birth or birth with no or minimal intervention. When Hardymon learned her baby was breach, she was more than happy to plan for the c-section and made no effort to turn her baby. She was met with some harsh criticism.
One woman went so far as to say that I was selfish not to even try to turn the baby. "Some babies are breech because they feel their mother's ambivalence. Motherhood," she wrote, "isn't supposed to be easy." Her signature read, "hippie, feminist, home birthing, working mom!" This was really confusing. You mean, we're supposed to start martyring ourselves even before the baby is born? We're still mad at Eve for eating that apple?
She delivered her son via c-section and both he and mom were just fine. She also notes that they had no trouble bonding. Readers responded as expected -- some appreciated Hardymon's honesty and others criticized her for talking highly of method of delivery that isn't always necessary. One commenter noted, "Please don't let this be the last post of this series! Research shows that few mothers choose elective cesareans. [link deleted] Elective cesarean poses risks for both mother and baby, and it is irresponsible to recommend it. It is illogical to suggest that cesareans reduce childbirth pain. There is no evidence that cesareans have any value other than as an emergency procedure needed in less than 15% of births." Another simply said, "Amen." A comment that received a lot of support came from a physician-in-training and a mom who'd had a c-section:
As a physician in training and a mother who underwent an emergency c-section, this post makes me a bit concerned. I agree whole-heartedly that there is too much emphasis in some circles on natural birth being the only "beautiful" and empowering way to give birth, and this kind of judgmental environment contributed to my feelings of guilt, inadequacy and ultimately depression in the months following my daughter's surgical birth. HOWEVER, it should be made abundantly clear that a c-section is a major medical procedure and should only be undertaken when medically necessary. The data are quite clear that, in the absence of medical complications, c-sections present increased risk to both mother and baby when compared to vaginal birth, both in the short and longer term. Scheduled c-sections in particular are a major contributor to the alarming rise in premature births in this country. While the procedure was medically necessary in the author's case (for breech delivery), the implication is that scheduled c-section birth is just one more choice on the table for healthy women with uncomplicated pregnancies. I fully support empowering women to make informed choices in birth. But informed choices depend on good information.
>> What do you think? Is it good to hear other points of view? Or was Hardymon too blase about having a c-section?
More on c-sections
C-sections: What to expect and how to recover
More hospitals say no to elective c-sections
Birth stories: First time moms and c-sections
Pregnancy related deaths on the rise, c-sections a big contributor
Higher c-section rates and better infant health not linked
More c-sections, less births in the U.S.