According To The Lancet, One In 300 Women In Developed Countries Experience The Loss Of A Stillbirth. Keep Reading For More Info.
According to the Lancet, one in 300 women in developed countries experience the loss of a stillbirth. Keep reading for more info.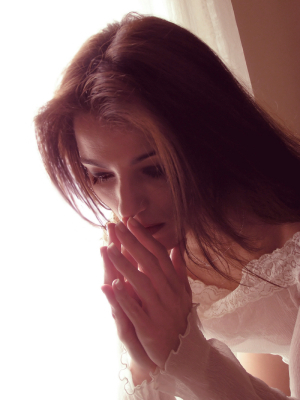 Last week, I shared a website that I came across,
Unspoken Grief, that was designed to help women cope with the loss of a miscarriage, stillbirth or early infant death
. Today, I read an article in
The New York Times on the devastation of stillbirth
. The statistics are pretty jarring:
[E]ach year 27,000 fetuses that pass the 20th week of gestation and 13,000 that reach the 28th week or beyond are born dead. One in every 200 pregnant women who gets to 22 weeks of gestation will have a stillborn baby.
With financing from The Bill and Melinda Gates Foundation,
The Lancet has published a series on stillbirth
. Globally, over 2.6 million babies are stillborn each year. According to
The Lancet
, over 98% of still births happen in low income countries. Still, one in 300 babies is stillborn in high income countries. Beyond just reporting numbers and facts, the series also sets actions with a goal to reduce the number of stillbirths by 50% by the year 2020. Stillbirths are very devastating to expectant parents, but much like miscarriage, the topic seems to remain taboo.
The New York Times
article quotes what Dr. Zoe Mullan and Dr. Richard Horton wrote in
The Lancet:
"The grief of a stillbirth is unlike any other form of grief: the months of excitement and expectation, planning, eager questions and the drama of labor — all magnifying the devastating incomprehension of giving birth to a baby bearing no signs of life." Meeting the goal of halving stillbirths by the year 2020 would be wonderful. Interestingly, the cause of the stillbirth is known in only 40% of cases. However, according to one of
The Lancet
series authors, Dr. Goldenberg, "[W]hen a careful autopsy is performed of both the baby and placenta and the baby's chromosomes are examined, we can find an explanation 80 to 85 percent of the time." He explained, "Many of the tests that could clarify why a baby died are not done because the doctor and family feel badly, because the parents believe the baby has suffered enough and don't want it disturbed any further, or because the hospital gets no extra payment for an autopsy." According to the
NYT
article, the following are risk factors for stillbirth in developed countries:
Being overweight or obese
Maternal age over 35
Smoking during pregnancy
IVF resulting in multiple pregnancies
Infection, especially untreated periodontal disease
You can read the entire NYT article
.