Ever Heard Of An "Empathy Vest?" The Engineers At Ford Are Familiar With It!
Ever heard of an "empathy vest?" The engineers at Ford are familiar with it!
Ever heard of an empathy vest? The engineers at Ford are familiar with it - they designed it! The empathy vest "includes belly weight inserts, a pouch that applies pressure to the bladder and provisions for water and ball bearings to mimic fetal kicking, according to Ford," shares
Postcrescent.com
.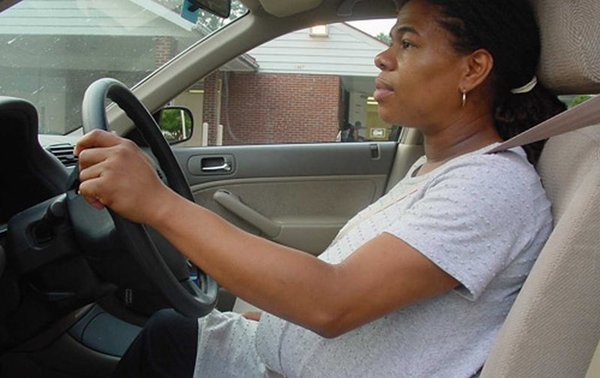 So, what do the Ford engineers do with that empathy vest? They use it when they design safety restraint systems in Ford vehicles. "The empathy vest was designed a number of years ago and has been helpful in helping male engineers designing some of the restraint system and interiors of vehicles to understand what it's like to be pregnant — and even non-pregnant female engineers — and to have your center of gravity shifted by the weight of a baby and to increase your girth, which makes it harder to get in and out of a vehicle," Stephen Rouhana, senior technical leader for safety with Ford, told
PostCrescent
. The Ford team used the empathy vest when designing the Mercury Montery, Ford Windstar and Ford Freestar. Rouhana explained how seat belts that aren't comfortable lead to less seat belt usage. And obviously, that's very unsafe. "If a seat-belt system is so uncomfortable that somebody doesn't want to use it, they won't use it," Rouhana said. "That's where the Empathy Belly comes in, in terms of ergonomics and comfort, and our crash work in the human body model of the pregnant occupant is where the safety part comes in." It's good to know that car manufacturers are keeping expecting mamas in mind when designing their vehicles.
Read more on seat belt and car safety during pregnancy
Should you wear a seat belt during pregnancy?
Are car airbags safe during pregnancy?
Are you using your seat belt?