Another Study On The Risks Of Smoking During Pregnancy Shows That Smoking Markedly Increases The Risk Of Certain Birth Defects. Read More Reasons Why You Shouldn't Smoke During Pregnancy.
Another study on the risks of smoking during pregnancy shows that it markedly increases the risk of certain birth defects. Read more reasons why you shouldn't smoke during pregnancy.
Smoking linked to birth defects -- again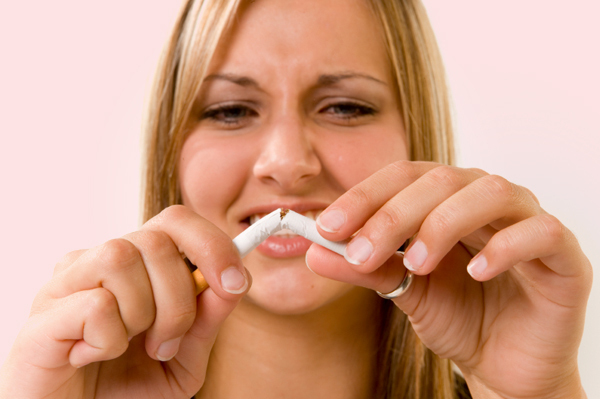 I can't count the number of studies I've come across that link birth defects and baby's future health issues to a mom's smoking during pregnancy. And like I say every time, it floors me that anyone would still smoke when they're pregnant or attempting to become pregnant. Still, women smoke during pregnancy, so it's important to read about each study that links smoking to birth defects and other health issues. In the most recent study published in
Human Reproduction Update
, researchers went through 50 years of research on smoking and birth defects. From all of the studies, they selected 172. The researchers then went through those studies to determine the birth defect rate. They concluded that pregnant women who smoked had a 20% to 30% greater chance of having a baby with any of the following birth defects:
Cleft lips and palates
Shortened or missing legs and arms
Abnormally shaped heads or faces
Additionally, smoking was responsible for the following:
27% increased risk of gastrointestinal abnormalities: issues with colon, intestine, bile ducts, liver, gall bladder, esophagus and throat
50% greater chance of being born "with their intestines hanging outside their body"
20% greater chance of being born with a closed or blocked anus
9% greater chance of having a heart defect
13% greater chance of boys having undescended testicles
The writeup on
WebMD
noted that overall, 14% of pregnant women smoke and 20% of pregnant women who are under 25 smoke. Again, the message here is that if you're hoping to become pregnant or are pregnant, don't smoke! Smoking during pregnancy is dangerous to your developing baby and causes birth defects that are preventable.
More reasons not to smoke during pregnancy
Still smoking? Stop as soon as you learn you're pregnant!
Baby's cholesterol affected by smoking during pregnancy
Baby's DNA changed when mom smokes during pregnancy
Risk of fetal heart defects from smoking during early pregnancy
Don't smoke during pregnancy – your child might become a criminal
Poll reveals moms drinking and smoking during pregnancy