Have You Heard Of ReCrib? It's An Online Resale Spot For High End Baby Gear. Check It Out!
Have you heard of reCrib? It's an online resale spot for high end baby gear. Check it out!
reCrib: "The online marketplace for the best, gently used kids gear"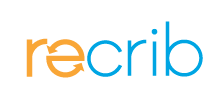 The other day, a Facebook friend brought to my attention on online store called
reCrib
. At reCrib, you can buy and sell the best of baby gear -- cribs, high chairs, strollers, bouncy seats, changing tables and more. reCrib is the creation of a New York City couple - parents of a three-year-old and a five-year-old - who saw a need for a place to resell their gently used high-end baby gear. It's easy! If you're buying, you simply sort by the category of gear you're looking for. You can also sort by zip code. Selling appears to be equally basic. Check out the
reCrib
website if you're in need of baby items and would love to save some cash or if you're clearing out unused baby gear.
>>Mamas, do you buy and sell baby gear online or at a consignment store?
More on reselling baby items