Forty Nine States Have Safe Haven Laws. Keep Reading For More Information
Forty Nine states have safe haven laws. Keep reading for more information.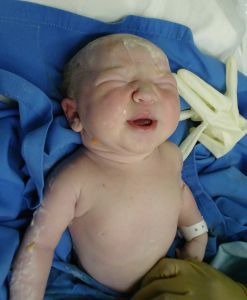 I read about a
baby on Christmas Eve that was surrounded to fire fighters
under California's safe haven law. While that is an extremely difficult and sad decision to make, I was glad to read about it because the alternative is unthinkable.Yesterday, I read about another
baby who was surrendered in Colorado
under the state's safe haven law. And then sadly, I read that the body of a deceased
newborn was found in a dumpster
. While it is unknown at this point whether the infant was alive when born, thinking about what could have happened is too much. Safe Haven laws allow moms of newborns (and in some states, someone other than the mom) to surrender their babies at safe locations if they feel unable to care for them.
Forty nine states have safe haven laws
that protect newborn babies. If you want to read more about safe haven laws in general, you can do so on the
U.S. Department of Health & Human Services website that discusses safe haven laws
. If you need to know about about individual state's safe haven laws, you can
search by state
. If you know someone who is close to delivering a baby who she doesn't feel capable of caring for, please be there for her. If she has exhausted all possibilities and feels she is in a desperate situation, make sure she knows about safe haven laws. There are options for babies and moms -- the news stories do not have to be as tragic as the one in Texas.