A North Carolina daycare facility is now requiring proof of pregnancy from expectant parents who wish to place their names...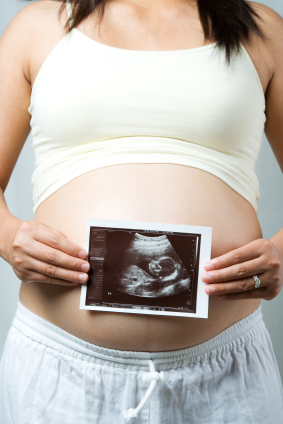 A North Carolina daycare facility
is now requiring proof of pregnancy from expectant parents who wish to place their names on a wait list in hopes of securing a spot for their future baby. Yes, you read that correctly. If you want to enroll your (future) child at this particular daycare, you must produce
proof of pregnancy
. And I thought things were getting crazy when expectant parents began placing their (future) childrens' names on preschool wait lists. If you read the entire local news report, it makes sense, I suppose. The area has noticed an increase in births, which means an increased need for child care. However, day care centers generally don't offer many infant spaces because of state licensing requirements and because infants require far more attention and care than children who are a bit older. The situation is desperate enough that parents who were planning on having children -- in the future, as in not-yet-pregnant -- were placing their names on wait lists, hence the new requirement that the name be accompanied by proof in the form of an ultrasound or doctor's note. (No, I'm not making that up.) The news story reports that the wait at local day care facilities ranges anywhere from six months to a year....or more. And that could obviously leave any new mom who must return to work after her maternity leave is over in a very desperate situation. A local child care facility director offered the following advice in the
news story:
Start looking 2-3 months into a pregnancy.
Shop around. Quality should be the primary concern, not cost.
Pick a facility close to where you work and not where you live.
Select your top 3 or 4 centers and fill out the necessary paperwork. Applying to too many places complicates the process on all ends.
Wait. Often openings can appear at a moments notice with families moving, mothers choosing to stay home or simply, just a change in plans.
Wow. I really had no idea!
Moms, what has your experience been with daycare for your new baby? Is the situation in your town or city this dire?