The Internet is abuzz with more "proof" -- or rumors -- that singer Pink and husband Carey Hart are expecting....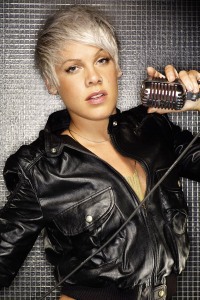 The Internet is abuzz with more
"proof"
-- or rumors -- that singer
Pink
and husband Carey Hart are expecting. Earlier in the week,
SheKnows shared
that
US Weekly
reported that an insider leaked news of the star couple's pregnancy. Today's mistake came in the form of a tweet from celebrity and morning news co-host Jillian Barberie Reynolds, congratulating Pink on her pregnancy. Because Pink hasn't publicly announced that she's expecting, Barberie Reynolds then tried to cover up the blurt with another Tweet claiming to have been "tipsy" when she thought she heard the news at a dinner party. If I had to guess, Pink probably is expecting and an "insider" shared the couple's news with
US
, much like an "insider" did to
Beyonce and Jay Z
a few weeks ago. And now, friend who also know -- and who might be true friends -- are talking about it, thinking that everyone knows. Regardless of the details, that made me think about times when friends have told me of their pregnancies and asked me to keep mum. I happen to be very good with confidential information and I keep it in the front of my mind...don't mention so-and-so's pregnancy because so-and-so doesn't know yet. It's not because I'm special. I just happen to have a good memory. My husband calls me an elephant for that reason...or at least I hope that's why he calls me an elephant! But that's not the case for everyone, and in fact, I'd venture to guess that when a "blurt" happens in real life -- "outing" a friend's pregnancy -- it's just as likely a true accident as it is an "I can't keep this a secret any more" spill. Regardless of the who-said-what-and-when details, the situation made me think about sharing news of a pregnancy. When do you share? Who do you share with? Do you tell everyone at the same time? Or really close people -- maybe your mom and your best friend -- early on, then others later? The one point I think that really matters is that it's the expectant couple's new to share. However, it's probably easier to hold that news sacred if you're careful about how, when and with whom you share it -- at least until you're ready for everyone to know.
What do you think?