Taking Folic Acid During Pregnancy May Improve Toddler Behavior Later On
Oh folic acid, is there anything you can't do? Seriously, folic acid can help prevent major birth defects of your...
Oh
folic acid
, is there anything you can't do? Seriously, folic acid can help prevent major birth defects of your baby's brain and spine, may prevent
premature birth and heart defects
and even makes for
healthy sperm
in males. Folic acid, hands down, is one of the
most important nutrients
during the childbearing years. Now, researchers are saying that folic acid may be even more useful in the long-term, because it can improve toddler behavior according to researchers involved with the
Nutrimenthe project
. This project is currently looking at the diets of pregnant women, babies and children and how those diets affect their mental performance.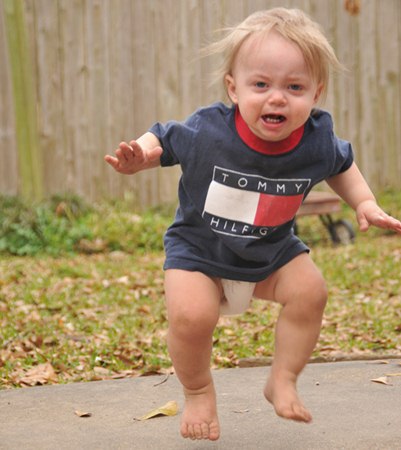 Dr Henning Tiemeier, part of the Nutrimenthe team, said recently at the 11th European Nutrition Conference in Madrid, "
We know that folic acid is important in the prevention of spinal cord defects, but we wanted to investigate what happens later in childhood, to emotional and behavioral development
" After investigating, researchers found that a lack of folic acid supplements in early pregnancy is linked to a higher risk of emotional problems and withdrawn behavior in toddlers (kids 18 months of age). This is yet another reason why it's so important to not only eat a healthy diet before and during pregnancy, but to take folic acid supplements as well. Most current research shows that even with a very healthy diet, a woman
may not get enough folic acid
. Furthermore, surprise pregnancies occur at a rate of about 50% in the USA, so many women don't know that they're pregnant, and thus, have no idea that they should be taking folic acid, which makes folic acid supplements during the childbearing years even more important. Here at Pregnancy & Baby over the years, we've looked at just about everything you need to know about folic acid. If you need a recap about this important vitamin, take a look at the following posts...
To really test your folic acid know-how 
take the Folic Acid Quiz
.
+ Source
Photo © Flickr user Tammra McCauley