Top Baby Names Of 2010
The top 100 baby names of 2010 was just released today, and shock beyond shock, Jacob and Isabella again reign...
The
top 100 baby names of 2010
was just released today, and shock beyond shock,
Jacob and Isabella again reign supreme
. Yup, Jacob and Isabella, popular due to the Twilight franchise, were the two names most
loved by parents in 2009
and now again in 2010.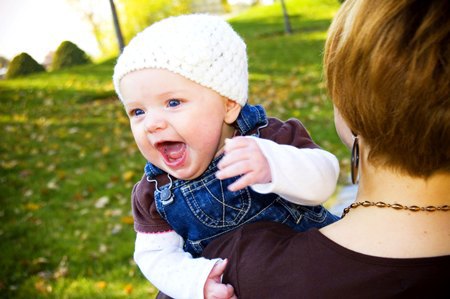 This is actually the 12th year in a row that Jacob made the list and the second year for Isabella. 2010 most popular name list features a new new number two for girls - Sophia. More fun facts from the Social Security Administration about the 2010 list of most popular baby names:
Obviously the "Twilight" novels and movies have made a huge impact in how parents are naming their children. Beyond the popularity of Isabella and Jacob, the second fastest riser on the boys' name list is Kellan, as in actor Kellan Lutz, best known for playing Emmett Cullen in the "Twilight" series.
Aiden is the only new name to make the top 10 on either list this year, replacing Joshua on the boys' side.
The name Tiana, which belongs to the main character in the Disney movie, "The Princess and the Frog" (Disney's first African-American princess) was one of the girls names to grow most in popularity in 2010.
Elvis has left the building. This is the very first time that Elvis has dropped out of the top 1,000 names since 1954.
Twilight isn't the only media spectacle affecting names. This year's winners for biggest jump in popularity in the Top 500 are Maci and Bentley - due to pregnant teens. Maci Bookout and her infant son, Bentley, have been prominently featured on the show "Teen Mom" and its predecessor, "16 and Pregnant" and it seems that parents like these shows enough to name their kids after them.
The top ten boys names for 2010 include:
Jacob
Ethan
Michael
Jayden
William
Alexander
Noah
Daniel
Aiden
Anthony
The top ten girls names for 2010 include:
Isabella
Sophia
Emma
Olivia
Ava
Emily
Abigail
Madison
Chloe
Mia
What was your favorite popular baby name this year?
See all the top baby names of 2010
. Also see:
Social Security Top Baby Name List for 2009