When I was pregnant my hardest habit to give up was coffee. Since I couldn't drink all the coffee I...
When I was pregnant my hardest habit to give up was coffee. Since I
couldn't drink all the coffee
I wanted, I pretty much thought I deserved sometime equally as tasty and fun - hmmm, fizzy drinks maybe? BUT then I noticed that almost all the fizzy drinks I came across were one, full of caffeine, sugar and endless calories (like soda) or two, totally tasteless (plain carbonated water). Well... what to do. I didn't have many options so I stuck with plain old water, juice and the
occasional small coffee
. Now, just because there weren't fun pregnancy fizzy drinks when I was pregnant, doesn't mean you're out of luck. Times have changed, and if you're pregnant now, you've got a pretty nice array of fizzy, and even somewhat healthy beverages to choose from.
Santa Cruz Organics
offers some delightful caffeine-free carbonated drinks, made with USDA certified organic ingredients, no
artificial sweeteners
and served up in plastic-free containers (
no BPA!
). Plus, while yes, you should
stick to water
and milk often, these drinks are perfect as a treat, without too many calories. These fizzy beverages can also
take the place of alcohol
at a party.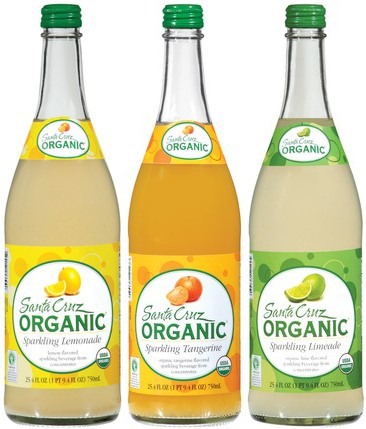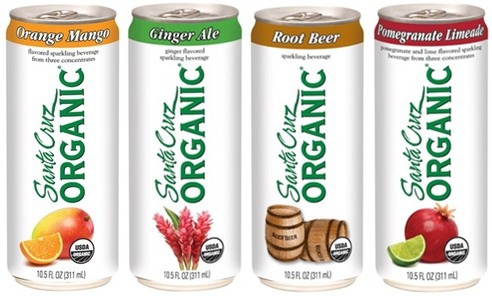 Sparkling Beverages - (120-140 calories per serving) in flavors such as Lemon Lime, Mango and Raspberry Lemonade. My son's favorite is the Pom Limeade, I like the Root Beer but there's also a great ginger ale, which is perfect for calming pregnant tummy issues.
Check at your local natural food store (like Whole Foods) or in the natural section at your regular grocery store for
Santa Cruz Organics
fizzy drinks or visit the
Santa Cruz Organics
website to find locations.