I bet you thought the days of of sitting in class were long gone... But, now that you find yourself...
I bet you thought the days of of sitting in class were long gone... But, now that you find yourself expecting a little bundle soon, you're going to need to choose a childbirth class, and with your baby's well being in mind, this can be trickier even than choosing your college courses. However, you should choose a class because
childbirth classes benefit you
, your partner and your baby. Here's a rundown...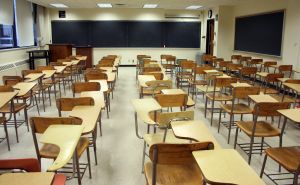 Basic childbirth classes
- all hospitals and most birth centers offer basic childbirth prep classes. A general class should cover what happens to your body during pregnancy and birth, how to deal with labor including both natural and medical pain coping methods, how to
avoid fear during labor
, and new parenting tips. Your partner will also learn
how to be a great labor coach
. While the curriculum doesn't vary much in a basic class, the style usually depends on your instructor. For example, my childbirth instructor was a doula and way into natural birth, so we covered a lot of that. My pal's class was taught by a non-doula nurse and the focus was more medical. If you know you have a preference, check out the teacher before hand.
WHO SHOULD TAKE IT
: Anyone having a baby for the first time can benefit from a basic childbirth class. To find a class ask at your local hospital.
Lamaze
-
Lamaze
focuses on normal childbirth, deep breathing exercises, distraction techniques for labor, and more with a natural focus. Lamaze instructors also cover medical interventions as well though so that you'll be prepared.
WHO SHOULD TAKE IT:
If you're not sure you want an all natural birth, this is a good class as it'll cover all sorts of labor techniques.
Find a Lamaze class
.
The Bradly Method
:
The Bradly Method
of childbirth prep that very much encourages natural birth. You'll learn about good nutrition, prenatal exercises, relaxation, and all sorts of natural labor coping techniques. This method is about working with your own body to manage labor pain.
WHO SHOULD TAKE IT:
If you're sure you do want a natural birth this is the class for you.
Find a Bradly class
.
Infant CPR & First Aid
: This is a class no parent should skip. You'll learn how to help treat and save your child if he chokes, falls, or suffocates. Classes only take one to two evenings and teach you everything you need in order to be able to
perform rescue breathing
on your child and how to prevent deadly accidents in the first place. The best thing these classes teach is how to stay calm in an emergency.
WHO SHOULD TAKE IT:
Every single parent
who is expecting a baby and you should take a refresher course if you're having a second or later baby.
Find an Infant CPR & First Aid course
.
Learn more: