Coming up soon I'm going to be posting some product reviews and quite possible a killer giveaway from the Earth...
Coming up soon I'm going to be posting some product reviews and quite possible a killer giveaway from the
Earth Mama Angel Baby Organics Co
. With that in mind, I thought it would be cool to take a sneak peek at this great company - useful to me so that I don't need to point out company perks each time I post a review.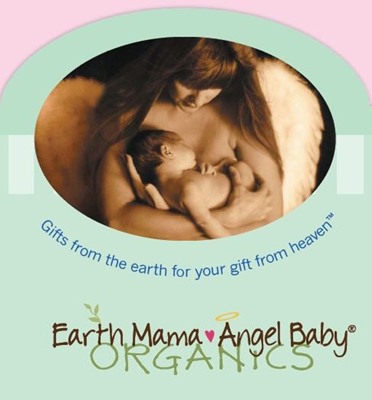 WHAT IS EARTH MAMA ANGEL BABY:
Earth Mama Angel Baby offers an entire line of organic and natural products that support the common discomforts of the entire process of birth, from pregnancy through labor, postpartum recovery, breastfeeding, baby care and even the loss of a baby. They also have some yummy products that will make you feel awesome and pampered during and after your pregnancy and products for a happy healthy baby as well.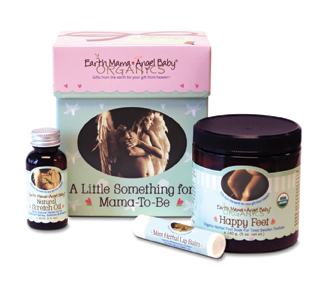 COMPANY PERKS:
EMAB offers all the goodies you need in one place for an eco-friendly, healthy pregnancy and healthy, non-toxic baby care.
Seriously adorable packaging which makes EMAB products a great wrap-free gift for a baby shower, new mama, or newborn.
Products that actually work - reviews coming up.
Positive website with cool items like a create your own FREE birth plan feature.
A great gift registry feature.
Good prices and some amazing monthly deals.
Full articles on baby safety, mama safety, and organic issues you need to know about.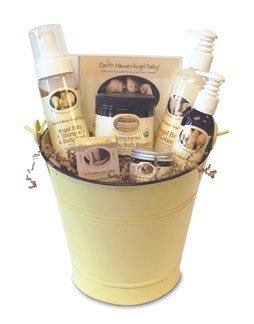 PRODUCT SAFETY:
All of Mama's products are vegan and lanolin-free and safe for you and your baby, made with organic herbs, no toxins or hidden ingredients. Products are also bee product and nut oil free.
Angel Baby Shampoo & Body Wash, Angel Baby Bottom Balm, Natural Nipple Butter, Angel Baby Lotion and C-Mama Healing Salve are clinically proven to be non-irritating and are allergy tested so these are safe for your baby.
A GOOD GREEN COMPANY:
Earth Mama Angel Baby is a compact signers of the Environmental Working Groups' Campaign for Safe Cosmetics.
This company uses only high quality organic ingredients and herbs unless the herb or oil is not safely, sustainably available organically.
Eco-packaging used for products.
Eco company policies like recycled toilet paper hanging in company restrooms, electronic gift certificates, and recycling programs.
Member of a multitude of eco-minded organizations.
This is a great company for mamas and babies.
As noted, stay tuned for some product reviews, and in June a super cool Earth Mama Angel Baby giveaway event.
For now visit Earth Mama Angel Baby Organics to learn more.