Got questions abut what to eat and how to diet during pregnancy? Well, here are some answers... Can I...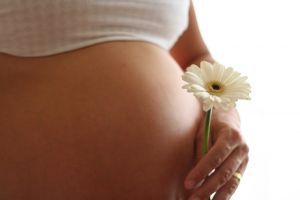 Got questions abut what to eat and how to diet during pregnancy? Well, here are some answers...
Can I diet during pregnancy?
: In a word, no. Dieting during pregnancy is a bad idea. Your growing baby needs nutrients from a complete diet. If you're eating a half-sized diet, your baby will steal those nutrients first, leaving your health at risk. If you're
overweight when you become pregnant
, you still shouldn't diet but do work with your health care provider to plan a safe and healthy diet.
Do I have to eat meat!?
: No.
Vegetarian diets
have been proven safe for pregnancy - my own son is one healthy example of a baby that came out of a veggie mama.
There is NO WAY I can live without coffee!
: I hear you. Trust me, I am the biggest coffee junkie to end all coffee junkies. However, coffee, or I should say the caffeine in coffee, is
not safe in huge amounts
during pregnancy. I drank decaf during my pregnancy - it was my biggest challenge. Think of it this way, you do have to cut caffeine, but you're gaining a healthy baby. The baby is worth it.
Can I stay on my low-carb diet?
: No. While a low carb diet has never been shown to be totally unsafe for pregnancy, a low carb diet almost always
lacks vital folic acid
. Folic acid is essential for a healthy baby. If you want to follow a low carb diet, run it by your health care provider so that the two of you can plan folic acid alternatives.
I'm lactose intolerant - how will I get enough calcium?
: If you can't drink milk, no worries; you have
plenty of calcium rich food options
.
Can I still eat chocolate???
: Good news! Chocolate has been shown to be not only safe in moderate amounts during pregnancy, but actually healthy!
That's right - healthy
. Munch on sister.
Can you just tell me exactly what to eat?
: Ok, read the posts below for super easy meal planning...