I'm a long time fan of Stonyfield organic products, and my son is a huge fan as well. Currently they...
I'm a long time fan of
Stonyfield organic products
, and my son is a huge fan as well. Currently they have some new products you might be interested in. Stonyfield's new line of yogurts is perfect for babies and mamas-to-be. Yogurt, it's true, is an overall healthy food for babies and mamas, but organic yogurt is even more healthy. Stoneyfield notes that
"A University of Washington study found that children who eat organic diets had a 90% lower pesticide level in their bodies than those who eat conventional foods."
When you're pregnant, you should still keep this study in mind because what you eat does affect your baby's health as well as your own.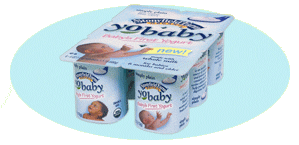 Stoneyfield's
YoBaby Simply Plain
is their first plain yogurt for babies. There is no added sugar, fruits or flavors, which make it a great first food. Plus it comes in tiny six-packs of four-ounce cups – perfect for small appetites. You could also puree some fresh organic fruits as a mix in, or even mix in rice cereal.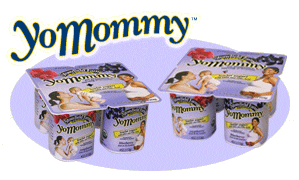 Another new item is
YoMommy yogurt
. This is the first yogurt made for pregnant and nursing mamas. It's packed full of calcium, protein, folic acid, DHA and has natural probiotics that aid your pre-natal immune system. There's organic fruit on the bottom, and it's available in four-packs of four-ounce cups, with two flavors per pack: strawberry and peach; or blueberry and raspberry. Both of these new Stoneyfield yogurts are certified organic.
To learn more visit Stonyfield.