Susan is a busy mama (stating the obvious) but she still spend part of her time helping out other families...
Susan is a busy mama (stating the obvious) but she still spend part of her time helping out other families by helping them to have a great Disney vacation and offering advice for other parents of multiples.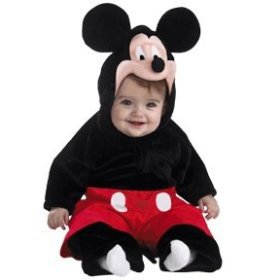 Susan's blog
Disney for Families & More
is jam packed with tips, articles, and other great resources for families who'd love to visit Walt Disney World in Orlando, Florida. A long time Walt Disney World fan herself she's spreading the wealth of what she knows about this magical place so that when you and yours visit you'll have the best time ever.
Just some of the offerings about Walt Disney World include:
And of course what we all want...
And lots more!
Susan also write articles about
Parenting Multiples and Work-from-Home
so if either of those topics sound great to you (I know they do) be sure to stop by for a visit. I'd really stop Susan's work-from-home articles if you've been considering staying home with your little ones. It can be hard to leave a paid job for the even harder (yet non-paid job) of at-home-mama. Yet the rewards can pay off big time -- you get to be there for your child or children. You get to spend time with them and have fun but the switch can still be tough if you're used to 9 to 5. If you also want to work from home while you raise your children it adds a whole new dimension.
Susan offers this advice, "It's a pretty big adjustment for some women. If you don't think you can give up your corporate job, then find a way to blend that part of your life with your family. For example, I began writing, which has grown into professional copywriting, blogging, and book publishing. The opportunities exist to work from home. It just takes time and research to find out what will work for you. Visit www.wahm.com for ideas and support. That's where I started."
Excellent advice and great website suggestion. I visit
www.wahm.com
frequently myself being a wahm and it's a great resource. It's promoted as an Online Magazine for Work-at-Home Moms and there are job ideas, forums, advice and more. Check it out.
Have you considered working from home? If so, what are your concerns?