August 1-7 is World Breastfeeding Week! There are so many great things about this week each year one post will...
August 1-7 is
World Breastfeeding Week
!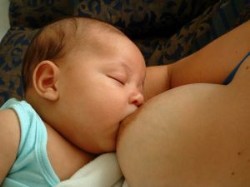 There are so many great things about this week each year one post will never cover it. I'll be doing one post each day this week about the events and ideas created within this amazing week-long celebration of breastfeeding.
Here are some highlights to get us started.
This year's objectives
To mobilize the world to the potential for saving ONE million babies starting with ONE simple action: allowing the baby to initiate breastfeeding in the first hour of life.
To promote immediate skin-to-skin contact of the mother and baby and continuing with exclusive breastfeeding for six months.
To encourage ministers of health and other authorities to include the initiation of breastfeeding in the first hour as a key indicator for preventive health.
To ensure that families know how important a baby's first hour is, so that they can make sure that their babies are given this opportunity.
To support the newly revised and revitalized Baby Friendly Hospital Initiative (BFHI), with its emphasis on integration and expansion, and on the early initiation of breastfeeding.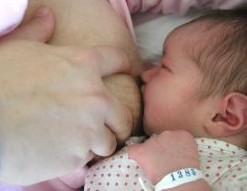 The Synchronized Breastfeeding Worldwide Campaign
This is one of the main events of the week and will take place on
August 8th, 2007
at 10am worldwide. (Use your time zone for participating).
The goal is to break the First Guinness World Record on Simultaneous Breastfeeding in Multiple Sites which gathered more than 20,000 mamas in more than 400 sites worldwide. You can learn more and register to join this event at
Breastfeeding World
. Gather your breastfeeding friends and sign up to make history.
Pictorial Highlight:
One of my favorite parts of every World Breastfeeding Week are the beautiful photos available of mamas breastfeeding their babies. This year's winning photos are amazing and you can see them all at the
One Photo, Many Stories!
page To learn more and get free materials, downloads, fact sheets, posters, ideas, and to learn how to connect with other mamas plus breastfeeding resources visit
World Breastfeeding Week
.
More to come about this exciting week! Â