What Do You Mean I Can't Get An Epidural During Labor?
If you have certain medical conditions, you may not be able to get pain relief from an epidural during labor. Don't wait to have this conversation with your doctor.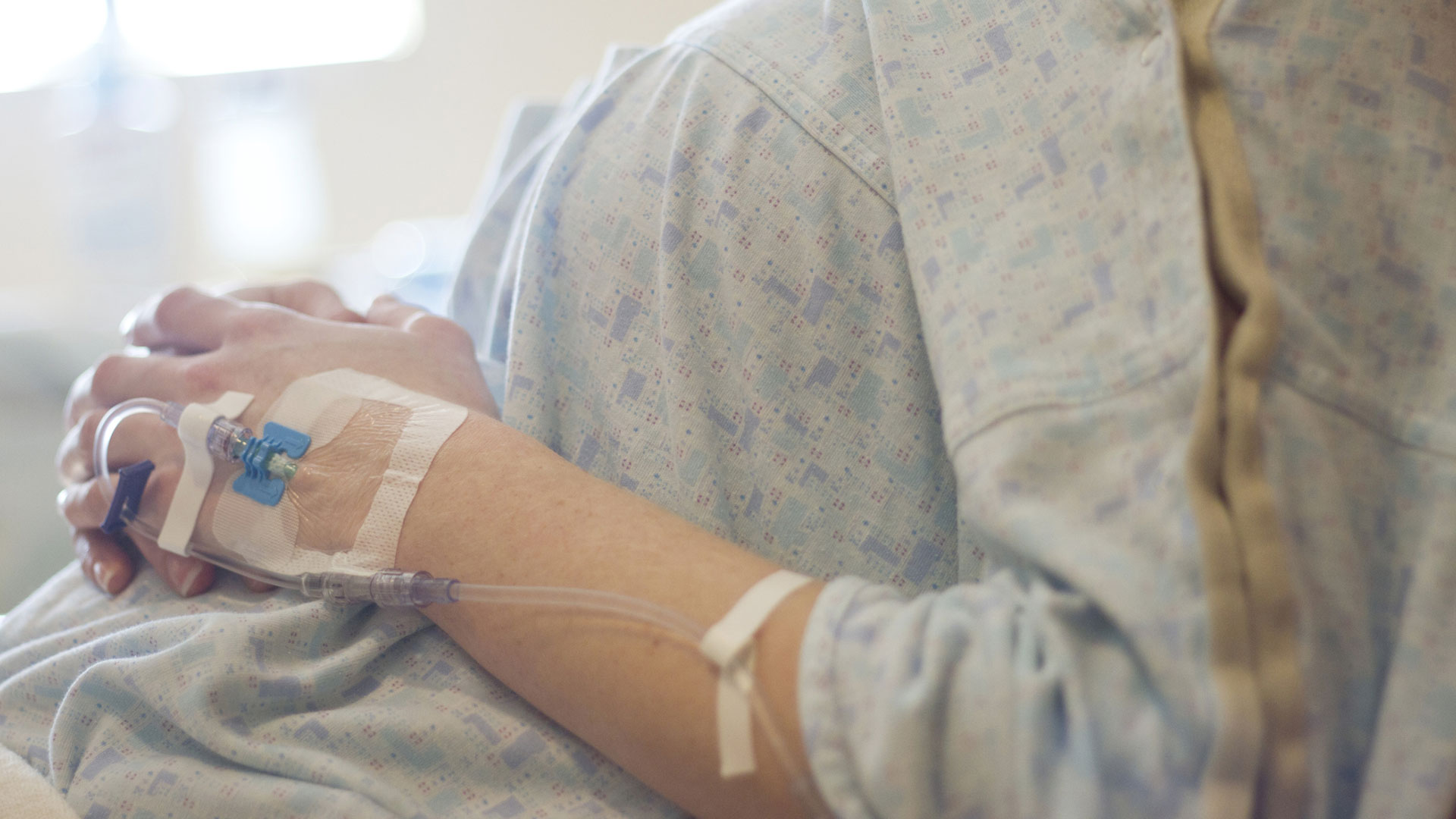 Photo credit: Holly Hildreth/Moment/Getty Images
One night when I was a doula, I received a call from a mom-to-be saying she just found out she wouldn't be able to get an epidural during labor. I asked when she was due and was more than a little surprised when she said, "Three weeks." I was happy to teach some last-minute childbirth education and provide labor support, but couldn't believe her doctor told her she couldn't get an epidural this late in her pregnancy.
Dr. Edward Yaghmour, Chair of the ASA Committee on Obstetric Anesthesia, says some of the common reasons women can't get epidurals are, "A low platelet count secondary to severe pre-eclampsia (HELLP), thrombocytopenia, a bleeding disorder, current use of a blood thinner, anatomic abnormalities mostly related to scoliosis with or without surgery and sepsis (infections in the area of epidural placement or in the bloodstream)."
Jennifer R., a mom in Chicago, has scoliosis that caused difficulty placing an epidural when she was in labor. "They had to give me several shots of the numbing med as they were struggling to find the spot," she says. "They found it on the last try. If I had the x-ray of my back, it would have been easier for me to get the epidural."
When to talk to your doctor about epidural anesthesia
Paloma Toledo, M.D., M.P.H., obstetric physician anesthesiologist and assistant professor of anesthesiology at Northwestern University Feinberg School of Medicine worked on a study where she asked women when they wanted to learn about epidurals. She says, "75 percent of the patients wanted to be counseled in the second or third trimester. The majority of patients wanted to know what their pain relief options were, what the risks and benefits are for each option and wanted to have time to think about this before delivering their baby."
Find out your options for pain relief during labor early. Take a good childbirth class and go over your health history with your doctor so you can hopefully find out about any possible issues ahead of time.
Bottom line? Have the epidural talk well before you're in labor. Even if you don't have one of the medical conditions Dr. Yaghmour mentioned, it's a great idea to find out your options for pain relief ahead of time so you can make an informed decision during labor and childbirth.
As for my doula client who couldn't have an epidural? We did a lot of squatting on the birth ball, breathing exercises and she was able to get some narcotic pain relief, too. I was able to help her stay comfortable and she gave birth to a healthy baby.
Read more
The truth about epidurals
Have a flexible labor
When an epidural goes wrong