If You Know You Want To Nurse, You Need To Know Your Rights
Think the hospital staff will automatically honor your request to exclusively breastfeed your newborn? Think again.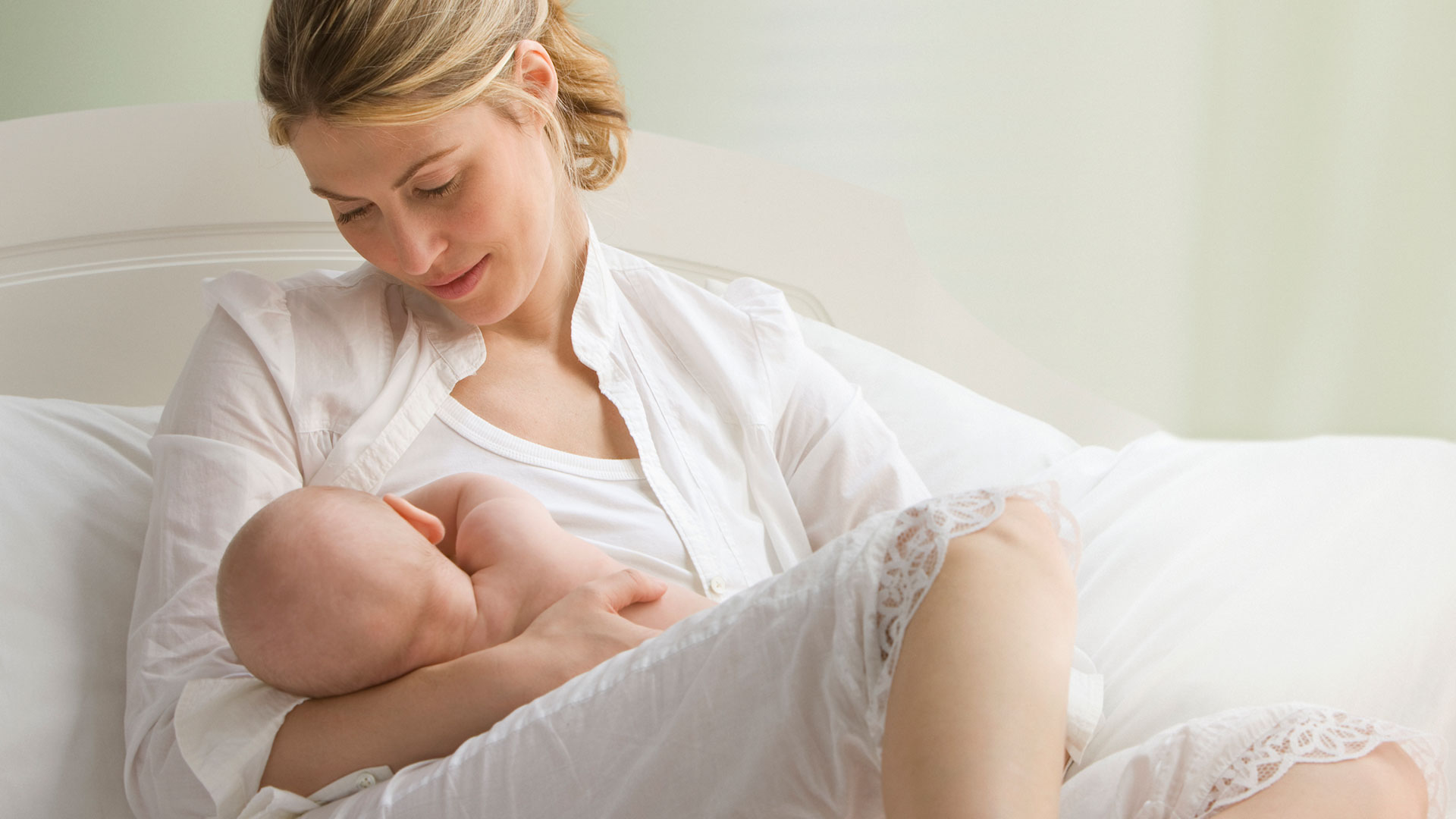 Photo credit: KidStock/Blend Images/Getty Images
Exclusive breastfeeding is best for newborns even for moms who aren't sure how long they plan to nurse. If you plan to nurse, it's important to communicate with hospital staff to get breastfeeding off to a good start.
Make your wishes to breastfeed known early and often
Even the most well-written birth plan should never replace verbal, face-to-face communication.
Chatting with your doctor or midwife at a prenatal appointment? Tell her you plan to exclusively breastfeed and ask her to write it down in your chart. Once you're in labor and admitted to the hospital? Tell the labor and delivery nurse you want to put Baby to the breast as quickly as possible after giving birth.
Just say no to pacifiers and bottles in the nursery
Unless there's a medical reason why your baby needs to go to the nursery or neonatal intensive care unit, there's usually no reason why she can't stay with you. Rooming in is one of the best ways to start your exclusive breastfeeding relationship. "This way you can get to know Baby, have lots of snuggle time and lots of skin to skin," Ann Grauer, L.C.C.E., I.B.C.L.C., explains.
If Baby does need to go to the nursery — even if you want a short break to catch up on rest in between feedings — your partner should be able to accompany her. Either way, Grauer says, "If you choose to send Baby to the nursery, make a cute little card for the crib that says 'No thanks, I eat at Mom's,' and let the nurse know. If you discover baby was given a bottle or pacifier, ask to speak with the charge nurse or the nurse manager. The staff may need to brush up their education."
If you feel pressured to give a bottle — Baby not urinating is a common reason — you can choose to say no and again, learning about breastfeeding is key. "Learn ahead of time what number of diapers a baby should have," Grauer suggests. "Day one — one wet, one soiled. Day two — two wet, etc. Babies can lose up to 10 percent of their body weight before leaving the hospital, especially if Mom had an induction or a cesarean. (All those IV fluids!) Knowing what is typical is helpful and brings confidence."
Bottom line? Make your wishes about breastfeeding known to all. You can do this!
Read more
Ouch! When breastfeeding hurts
Guide to breastfeeding for working mothers
Why I love Gisele's multitasking breastfeeding photo