How To Decide Who To Have At Your Birth
Some women want a lot of support from friends and family during their labor and birth, while others prefer to keep it intimate, with just their partner. A childbirth professional shares how to know what's best for you and suggests you include some ground rules to help your birth go smoothly.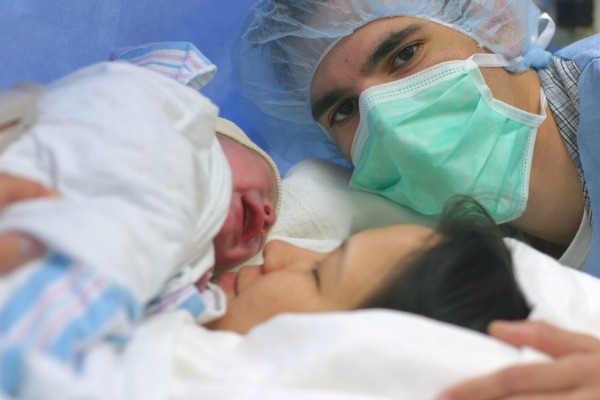 A supportive team is key
When you consider whom to invite to your labor, (and yes, you invite people, not the other way around!) the names on the list should include only those people who are able to offer unconditional support of your birth choices, and be comfortable if or when your choices change — either before or during labor. You want to be able to look into the faces of those supporting you and see pride, encouragement and confidence in your abilities, not fear or concern. Having this positive support will make you more comfortable and better able to handle what labor may throw at you. This is not the time to have someone who gets on your nerves on a normal day hanging around while you labor. I promise you, it will not feel good.
Know your hospital or birth center's policy
Every facility has a policy on how many people are allowed in the birth room, and you will want to find out this information in advance. A local hospital in my area limits the number of support people to three, and this includes the dad or partner. Your idea and the hospital's idea of the perfect number might not be the same. You should seek permission for an exception, if needed, prior to going into labor. Home birth makes this choice a lot easier, as you are free to have whomever you want join you in labor.
Dad or partner's thoughts count too
Before you finalize your "guest list" you will want to discuss this with your partner, to make sure that he or she feels the same way about those you hope to invite. You may love your best friend of 30 years and can't imagine birthing without her, but your partner may feel differently. While it is your birth, your partner should have some input too. Have this discussion before the time comes to avoid any awkward confrontations on "birth" day.
Everyone can have a job
As the big day gets closer, take a look at who is coming and what their skill set is. Do you find yourself relaxing under the soothing touch of your sister, the massage therapist? Is your mother great at making sure everyone is fed and comfortable? Is your best friend a photographer? Give everyone invited an idea of how they can best be useful to you and your partner, but also let them know that flexibility is the key. Holding your hair back while you struggle with a bout of nausea is not very fun, but may be a critical task at the time.
Changing your mind in the moment
Everyone needs to understand that you and your partner reserve the right to change your minds on who is in the birth room at any time during the labor, birth or immediate postpartum period. Folks need to be okay with being asked to step outside if you want some privacy — for example during a cervical exam — or just to be alone with your partner. People may also need to know that the game plan could change at any time, and some or all of them have found themselves uninvited in the moment. This is your birth and you have every right to change your mind.
You know best
Everyone has different ideas of how many people are too many at your birth, and only you will know what is right for you. Some women receive added support by surrounding themselves with loved ones, while others prefer to birth in a more private situation. The good news is, it is your birth and your vision is the right one for you. You deserve respect no matter what choices you make. This article can help you make those choices and share expectations with others.
About the author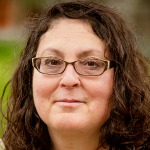 Sharon Muza, BS, CD(DONA), BDT(DONA), LCCE, FACCE is a birth doula, Lamaze certified childbirth educator and CBE trainer, author and international speaker. Through her practice, New Moon Birth, located in Seattle, Washington, Sharon empowers families and birth professionals through support and education. Sharon is also the community manager for Science & Sensibility, Lamaze International's blog for childbirth professionals.
More about labor and birth
Birth photos: How low should the camera go?
Myths about inducing labor
The truth about false labor