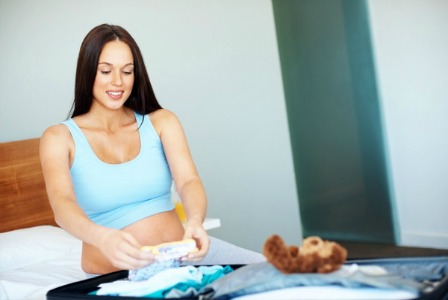 An experienced doula shares the top things to pack as you prepare for labor and birth. These simple household items will provide comfort and pain relief for you when you need it most.
Tools that can help
you during labor
Whether you are packing light or packing heavy, you will want to include these five essential items for your labor.

A wide-mouthed water bottle with a sports cap
It is important to drink and remain hydrated during your labor. Having a water bottle with a sports cap beats trying to juggle a tippy paper cup with a straw provided by the hospital. The wide mouth allows you to put ice inside, if you want cold drinks, and the sports cap means you can sip away even while on your hands and knees or in the tub.
A favorite pillow or blanket/throw from home
There is nothing more wonderful then snuggling down into a familiar pillow or blanket you brought from home during your resting periods in labor. The touch is familiar, the smell is familiar and you feel comfortable and relaxed while using it. You will be glad that you brought this snuggly item to help you calm down during tense labor moments.
Battery-operated tea lights
Throw some battery operated tea lights into your birth bag to create a dim and "candle-lit" room to labor in. These little LED lights are inexpensive, last forever and can even be brought into the bathroom if you are laboring in the tub or shower. It is amazing how doctors, midwives and nurses slow down, lower their voices and respect the birth space when it is "candle-lit."
Easy-to-eat and drink energy foods
You will want to be sure to bring some easy-to-digest energy foods that pack a punch with every mouthful. Coconut water, Recharge, Emergen-C or Nuun all supply the vitamins, minerals and electrolytes you need. Alternatively, you can make your own homemade sports drink. Honey sticks, Gu energy gel or Clif Shot Bloks offer some quick, easy-to-digest energy foods and even qualify as "clear liquids" if you are on a limited diet. Labor and birth is similar to running a marathon, and you will perform best if you remember to fuel your body well. A honey stick or two during pushing lets you put a little extra energy into every push.
A pair of easy-on, easy-off rubber shoes or sandals
You most likely will be in and out of the bed for parts of your labor and may even seek relief in the tub or shower at times. Having a pair of shoes like Crocs or flip-flops that can survive a bit of wetness, go on and off easy and can be thrown in the washing machine (or even the trash if you wish) when you are done will be a relief in the long run. Crocs work best — they are comfortable and you can wear socks with them too! Nurses and doctors have long worn these practical shoes for the same reasons you might want them during your labor and birth.
Bringing a few key items from home can really make the difference for your labor and birth and go a long way toward making you feel comfortable and ready to go the distance when doing the hard work of birthing your baby. A bit of advance planning will guarantee that you are ready to go when the big day comes. What are your favorite items to bring on your "labor day?"
About the author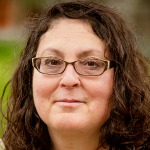 Sharon Muza, BS, CD(DONA), BDT(DONA), LCCE, FACCE is a birth doula, Lamaze certified childbirth educator and CBE trainer, author and international speaker. Through her practice, New Moon Birth, located in Seattle, Washington, Sharon empowers families and birth professionals through support and education. Sharon is also the community manager for Science & Sensibility, Lamaze International's blog for childbirth professionals.
More about labor
The truth about false labor
6 Signs of labor
Braxton Hicks vs. real labor contractions