The Wisdom Of A Wait-And-See Approach
There are plenty of things to plan for when expecting a baby, but labor and birth isn't always one of them. Labor can be (very) unpredictable, and for many moms a wait-and-see approach can be best for them and their babies.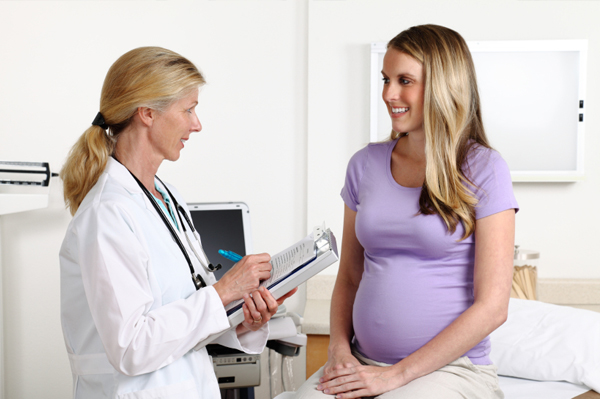 "My plan? I'm having a baby."
When a dear pregnant friend of mine uttered these words, I immediately thought, Why didn't I think of that?
I've taught childbirth classes for 14 years, and birth plans are always a hot topic of conversation. Moms write them, worry about them and sometimes forget all about them once they're in labor. So, when my friend explained she wasn't bothering with a birth plan, I knew she was on to something. A birth plan can be a great communication tool, but it's not a mandate — if you get your hopes too high, sometimes they can be dashed when labor day finally arrives.
When it's time to say "bye bye, birth plan"
If the thought of creating a birth plan gives you more stress than comfort, skip it. I tell all moms-to-be that birth is not a competition, and that thinking of a "wish list" instead of a birth plan may be the best approach — sometimes all of our wishes will be granted, sometimes not. A "plan" — when not stuck to — can lead to disappointment or guilt, and that's not what childbirth is about.
Preparation is key
Be sure to take a comprehensive childbirth class that will teach you about all of your options for labor and delivery. Your eyes may glaze over during breathing exercises or you many not want to hear the word epidural uttered, but you never know what is going to happen. Until you're in labor, you won't know what's going to work for you — or what decisions you'll end up making out of choice or medical necessity.
The more information you have so you're able to make an informed decision if and when the time comes, the less anxious you'll be. Knowledge is power — whether or not you create a birth plan. I've worked with moms whose birth goes 100 percent according to plan, and others where things arise that were never on their radar during pregnancy.
My advice to all moms-to-be reading this? Prepare for the unexpected — just in case.
The beauty of the wait-and-see approach
If you're thinking, "I'm definitely getting an epidural" or "I'm having a homebirth, so I don't need to learn anything about cesarean section," think again — as I've already said — and it's so important I'll say it again — you never know. Ever.
By taking a wait-and-see approach to labor and delivery, not only will you ideally be more relaxed and less anxious about the whole process, but also it's a great introduction to parenting. Life with a new baby is a never-ending process of learning and change — some days will go exactly as you plan, others not so much — to say the least!
More about birth plans
The truth about birth plans
How to write a birth plan
Where should I give birth?