Push For Your Baby — It's Worth Being Pushy!
On March 22, Lamaze International launched its brand new campaign, Push for Your Baby, to encourage parents to seek out the best maternity care and be empowered to ask questions. Read more about the campaign and steps you can take to make informed decisions about maternity care during pregnancy, labor and birth.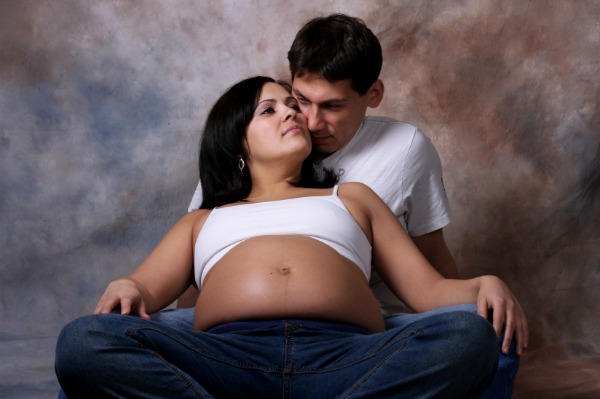 Every mother wants the best possible care — and outcome — for her baby. But not every mother is comfortable speaking up. She may be worried about being a "difficult patient."
Well, check your worries at the door because being an informed consumer about choices in childbirth can make all the difference in the world. There are no "do-overs" when it comes to quality maternity care and the labor and birth experience, and it's never too soon — or late — to ask questions about things that may be important to you.
That's where Lamaze International's new campaign, Push for Your Baby comes in.
What is Push for Your Baby all about?
Parents-to-be need information so they can make informed decisions about their care.
"With the right information and education, women have the opportunity to be active partners in their care during pregnancy and birth, not just recipients of that care," said Lamaze president-elect Tara Owens Shuler, MEd, CD(DONA), LCCE, FACCE, director of continuing education, special projects, and Lamaze Childbirth Educator Program for the Duke AHEC program. "This campaign is designed to help women be 'savvy shoppers' and prepared to seek out the best care for their babies and themselves."
The importance of shopping around for the best maternity care
Chances are you'll spend hours buying adorable new baby clothes or searching for the perfect stroller. How much time will you spend finding the ideal healthcare provider and birth place? I've taught childbirth classes for nearly 13 years, and there is almost always at least one mom in class who finds that she wants to change doctors or midwives well into the third trimester.
Why?
She finds out late in the game that her provider isn't on the same page when it comes to her wishes for labor. Don't let this be you! Lamaze has a list of questions to ask when choosing a provider and also during labor.
The importance of childbirth education
Lamaze classes provide current, evidence-based information about pregnancy, labor and birth so that you can learn about all of your options. If you choose another kind of childbirth class — there are many different approaches — be sure it's comprehensive and teaches you about all of your options, including benefits, risks and alternatives to common interventions like electronic fetal monitoring, induction of labor, epidurals and C-sections. A good childbirth class should help you gain confidence in the process of birth.
"Its all about women getting the care that matches their unique needs, and not just having things happen to them. Sometimes that may mean saying, 'I'd like to consider another option,'" said Shuler. "Women should know it's OK to push for better. And knowing how to spot good maternity care is the key to getting it."
Read more about childbirth

Where should I give birth?
16 Reasons to use Lamaze during childbirth
The truth about birth plans