4 Questions To Ask Before Making Your Decision
More women plan to have a home birth, but it's not right for everyone. Answering these four questions is a good way to start deciding if it's right for you.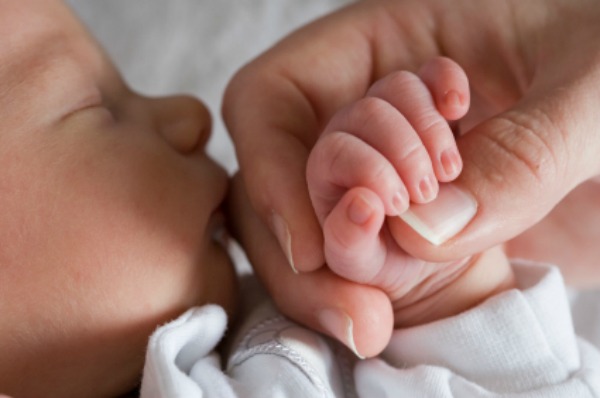 Are you a good candidate for home birth?
In order to have a home birth, you must be having a healthy, low-risk pregnancy. Ideally, you will also have access to a licensed, certified professional midwife or certified nurse midwife in your community. This isn't an option everywhere — if you're having trouble finding a skilled, qualified midwife, ask your childbirth educator or doula to recommend one. You can also check out a state-by-state listing at The Big Push for Midwives. You should also have access to an obstetrician and nearby hospital just in case transfer becomes necessary during pregnancy, labor, birth or postpartum.
Are you really (like, totally) sure you want a natural birth?
This may be the "duh" answer, but you need to be 100 percent committed to having a natural childbirth. Now, some people equate "natural childbirth" with "vaginal childbirth" but the two are not mutually exclusive. You can have a vaginal childbirth along with lots of interventions. If you're planning a home birth, natural means letting your body do what it needs to do with minimal intervention. And yes, that also means no drugs.
Does your partner want a home birth, too?
If you have a partner, he or she needs to be on board with your home birth decision. If not, schedule a meeting with a home-birth midwife so your partner can ask questions and address concerns. Labor and birth should be as stress-free as possible — you don't want to worry that your partner isn't totally supportive about birthing at home.
My husband was skeptical until our first meeting with a potential home-birth midwife. After the meeting, he told me, "I don't have any other concerns." We hired her and the home birth was all systems go. He even caught our son as the midwife guided him through the delivery.
Is home where you'll be most comfortable during labor?
Gina Crosley-Corcoran, mom and blogger aka The Feminist Breeder, chose home birth after a C-section and VBAC (vaginal birth after cesarean) in a hospital. "Through that I learned that it just wasn't the place that I felt most comfortable," she says. "I couldn't find a hospital provider who would let me labor like a normal mother since I'd had a cesarean with my first birth — even though I'd already had a VBAC with my previous baby. My home-birth midwife treated me like I was normal, and not like I was a liability. She respected my choices and made me feel loved and supported."
Bottom line? Home birth is a good choice for lots of moms. You'll need to decide if it's right for you.
More about home birth

Planning a home birth: It's not just for hippies anymore
Planning a home birth: How to involve your older kids without traumatizing them for life
Planning a home birth: Supplies for a home birth