Helpful Hints For Supplies You'll Need
You may have heard the old wives' tale about having to boil water during a home birth. While that's just a myth, and midwives bring sterile supplies with them, there are many useful supplies you should have on hand if you're planning to birth at home.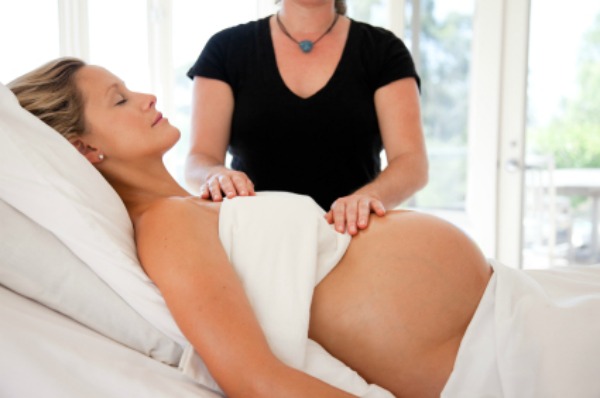 Don't worry about a mess
A common concern when planning a home birth is the mess factor. Let's face it — giving birth at a hospital means you don't have to worry about cleaning up. Sure, birth can be messy, but not nearly as messy as when your baby starts spitting out her baby food or throwing sippy cups on the floor 10 times a day.
If you're worried about ruining your bed, have these supplies on hand:
A waterproof mattress pad — you can find this at any kitchen and bath shop
Fitted sheets — home birth isn't the time to worry about thread count — buy a few sets you won't mind throwing away after the birth
Disposable waterproof "chux" pads — the same pads used in hospitals can be purchased at the drug store
"Preparing for a home birth is often an exciting activity for families to do together," says midwife Kimberly McGuinness-Rook, CPM, LM. "I hand out a list that mostly includes items parents may already have around the house, such as flashlights, toilet paper, lots of towels — especially for a water birth — snacks to have available for themselves, and a small hand mirror. In addition, my families also purchase a separate birth kit that includes all the necessary items for the actual birth and immediate postpartum period. This birth kit contains disposable underpads, a peri bottle, personal thermometer, gauze, sterile gloves, cord binders, disposable birth tub liners and much more."
Learn about 10 items you need to have on your home birth shopping list>>
Gather supplies in advance
A baby is considered full term from the end of week 37 until week 42, but McGuinness-Rook recommends having all of your home birth supplies on hand a little earlier — just in case. "Having this kit ordered and delivered by your 36th week of pregnancy will ensure you have what you need in case your baby decides to arrive on the earlier side of your due date window," she explains.
Read our step-by-step guide to a home birth>>
You say popcorn, I say placenta
When I was planning my home birth, my midwife gave me a list of supplies similar to the one McGuinness-Rook mentioned. One of the items was "large container for the placenta." My husband jokingly said, "It better not be my popcorn bowl."
Our midwife came over for our home visit and asked if she could look in our kitchen cabinets for possible placenta containers. We heard her say, "This is perfect!" as she turned around holding a large, black plastic bowl — my husband's beloved popcorn bowl. He was mortified — but it really was an awesome placenta container when our son was born a few weeks later. Yes, my husband still loves to eat popcorn, but hasn't had it in a black plastic bowl in 10 years.
Read more about home birth
Home birth: Making it happen
Planning a home birth: It's not just for hippies anymore
Hospital, home or birth center — where should I give birth?