Tips For Explaining Your Decision To Birth At Home
Home birth moms aren't six cans of crazy – but try telling that to family and friends. Here are sensible tips from a midwife – and snappy comebacks from home-birth moms who have been there.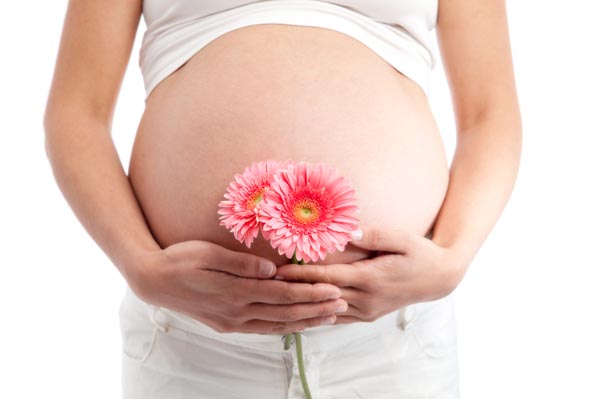 I remember planning my home birth as if it were yesterday. While I couldn't wait to have a water birth, my parents couldn't wait for me to have my head examined.
Stand your ground
If you're facing opposition, Kimberly McGuinness-Rook, CPM, LM says don't sweat it. "Be prepared for a multitude of responses when people get wind of your decision to have a home birth. Some may be supportive, and some surprised and genuinely intrigued," she says. "On the flipside — there will be those that will think you're nuts, plain and simple."
That pretty much describes what my parents thought. My father wanted to have an ambulance on call in our driveway, and my mother didn't want to discuss it until after the baby was born.
My in-laws scheduled a meeting so we could "talk about it." My mother-in-law was a former emergency room nurse and my father-in-law was a firefighter who saw his share of emergency births. My husband and his identical twin brother were born via emergency cesarean. It's safe to say my in-laws had never witnessed birth as a natural, normal process. In the days leading up to our sit-down — I was prepared for an inquisition — I armed myself with home-birth safety research.
When we met, they asked us a bunch of questions like what we planned to do if there were complications during labor and how we would feel if something went wrong. As my husband sat stoically and let me do the talking, we answered everything. My father-in-law leaned in his chair and asked us one more question:
"Do you think this is the best decision for both of you?"
We both said, "yes," and he replied, "That's all that matters."
Seriously?
Educate your loved ones about home birth
McGuinness-Rook explains, "Decisions may ruffle a few feathers and your family and friends will of course be the first to volunteer to share with you their opinions — whether you asked for them or not!"
She recommends sharing books about home birth or introducing skeptical friends to other home-birth families. "Many communities have home-birth meetups — regular monthly meetings with various topics surrounding home birth. If they are open to it, bringing a family member or friend to these meetings with you may be a fun way to help open them up to the idea of what home birth is all about."
She adds, "Ricki Lake's movie The Business of Being Born tends to be a nice intro to home birth as well. Grab some popcorn and your terrified mother-in-law and stream it."
Don't be afraid to be sassy
Any home birth mom — or dad — will gladly tell you how they handled home birth nay-sayers, but they probably didn't handle it like Tammy Wheatley.
While planning her home birth she was asked, "Isn't birth messy?"
Her response?
"Yeah, so is sex."
More about home birth

Planning a home birth: It's not just for hippies anymore
Three reasons to birth at home
The safety of home birth