Finding a midwife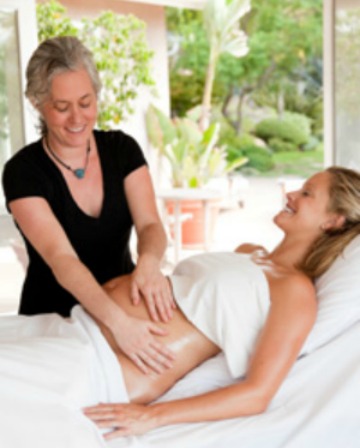 what to know
Depending on where you live, it may be challenging to find a home-birth midwife – it may even be illegal for her to practice. Read more to find out how to find the right midwife for you, and questions to ask to ensure a safe, healthy home birth.
The ABCs of midwives
If the acronyms CNM, CM or CPM are Greek to you, here's a breakdown of what these credentials mean:
CNM - Certified Nurse Midwife. CNMs are advanced practice nurses who have completed additional training in midwifery, and passed a national certification exam.
CM - Certified Midwife. Just like a CNM except for the "N" – they're not nurses, but they go through the same training and examination.
CPM - Certified Professional Midwife. CPMs train to attend out-of-hospital births, pass an exam and are certified through NARM – yes, another acronym – the National Association of Registered Midwives.
Finding a midwife in your community
I was lucky to find an experienced midwife with great references and a strong backup arrangement with a home birth-friendly physician and local hospital. While I never had to transfer my care, and my birth went smoothly, knowing all bases were covered in case of emergency was very important.
It's not always this easy – and if you don't live in a midwife-friendly state, choosing the right midwife is even more crucial to your – and your baby's – well-being.
CPMs are licensed to practice in 27 states. If you live in one of the 23 other states, it may be tough to find one. When midwives aren't licensed, basically anyone can call herself a midwife, and she – or even CPMs – can be criminally prosecuted.
You have enough things to think about during pregnancy – finding a qualified midwife shouldn't be one of them, right?
"Pushing" for access to licensed midwives
Katherine Prown, PhD, campaign manager for The Big Push for Midwives, says, "We know that out-of-hospital maternity care is safest when the midwives who provide it are required to meet national educational and credentialing standards as CPMs to qualify them as experts in delivering care in low-resource settings, including private homes, freestanding birth centers, and in the field during a natural disaster or other crisis that would make hospitals inaccessible or unsafe for healthy laboring women."
Key questions to ask your midwife
Michelle Breen, MHS, has been a maternal health advocate for 20 years, and writes about midwifery licensure issues on her blog, theminmch. She suggests asking these questions:
Are your skills certified? What kind of certification do you have?
What is your experience/training in home birth?
Are you licensed to practice in my state?
How do you manage unplanned hospital transfers?
Do you have any established relationships with collaborative providers?
The bottom line?
Families deserve access to licensed CPMs wherever they may live.
Breen says if you don't live in a state that licenses CPMs, the most important question to ask is:
What can I do to create a home birth safety law in my state?
Read more about home birth

Planning a home birth: It's not just for hippies anymore
Step-by-step guide to a home birth
How to choose a midwife