Planning a home birth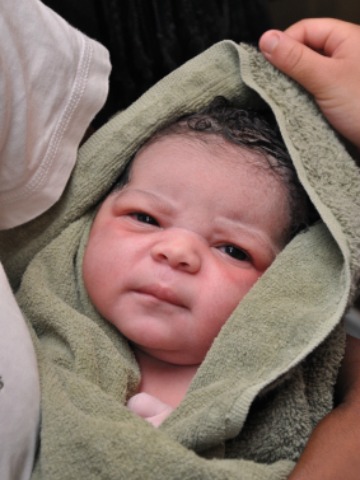 choosiNg to BIRTH at home
A recent report by the Centers for Disease Control (CDC) shows home birth in the U.S. increased 29 percent from 0.56 percent of births in 2004 to 0.72 percent of all births in 2009.
Here are some reasons why moms – those who live in cities or in communes – choose to give birth at home.
Many moms don't fit the home birth "profile"
A common misconception is that women who plan home births aren't educated – when the reality is, many of us have done far more research about labor and birth than simply signing up to deliver at the nearest hospital.
I am one of those women.
Anyone who knows me – especially my husband – probably never thought I'd choose home birth in a million years. I don't like pain – I've been known to scream when I get a papercut – I'm not the most patient person in the world, and the only thing "crunchy" about my life is the peanut butter in my kitchen. My first child was born in a hospital, and everything went fine. But when I started learning about midwives and home birth, I was intrigued – before I even wanted a second baby! My second child was born at home in a birth tub. I've completed my family, but if I was ever going to have another baby, I would plan another home birth.
Many moms are unhappy with the hospital
Stacey Pouliot-Alexander is another mom who chose home birth the second time around. When she had her first baby she, "labored at home for a day and showed up to the hospital at nine centimeters. When I got there the whole flow of my labor changed." She explains, "Even though my doctor originally had approved my birth plan, I was given an IV and hooked up to the monitors, having to stay in bed the entire time. I was forced to push on my back with my knees by my ears for five hours. I did end up having an unmedicated birth and everyone kept congratulating me on my 'natural' birth, but I knew my experience was not how a normal birth was supposed to be."
She thought about home birth soon after delivering her child. "I just didn't want to have to fight for a natural birth in the hospital again," she says. "I needed to feel that I could relax and be surrounded by loving women who were on my side. I wanted to be able to move, eat, drink, and just be in the comfort of my own home during labor."
Is home birth right for you?
Planning a home birth is an important decision. You'll need to bring your partner on board, find a midwife who will attend to you at home, get regular prenatal care, have a low-risk pregnancy, and also have easy access to a hospital in case complications arise before, during and after birth.
Whether you fit "the profile" or not, home birth is a wonderful option to consider – even the first time around! I'm always a bit envious of moms who learn about home birth and choose it with their first baby!
More about homebirth

Step-by-step guide to a home birth
How to plan a home birth
Home birth: Is it right for you?